Australians are listening more audio, 11 hours per week
Australians are consuming more audio, now for more than eleven hours per week. This is a finding from The Infinite Dial 2019 Australia, a study of digital media behavior in Australia, commissioned by Commercial Radio Australia (CRA), Southern Cross Austereo (SCA), and Triton Digital.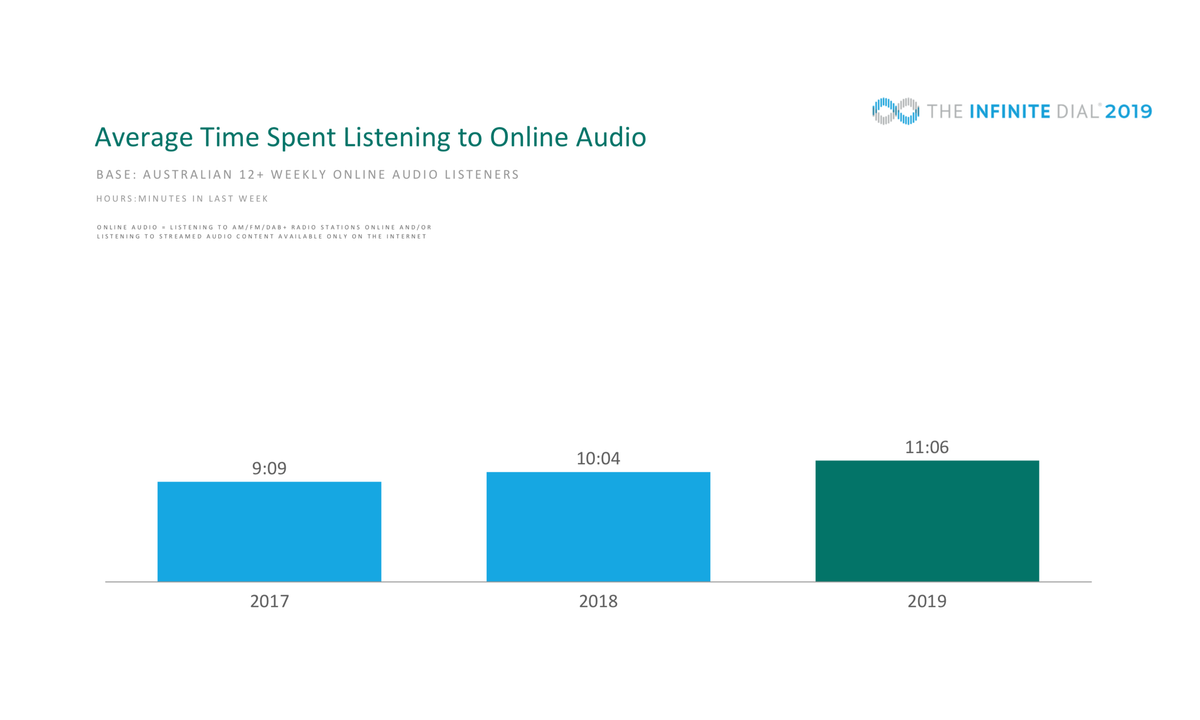 This post is for paying subscribers only
Already have an account? Sign in.