Cookieless ad impressions are one-third cheaper, BidSwitch finds
BidSwitch this month released a study with Programmatic Insights for 2019. Ad impressions not matching through cookies had eCPMs that were a third of those that use cookie syncing, BidSwitch found.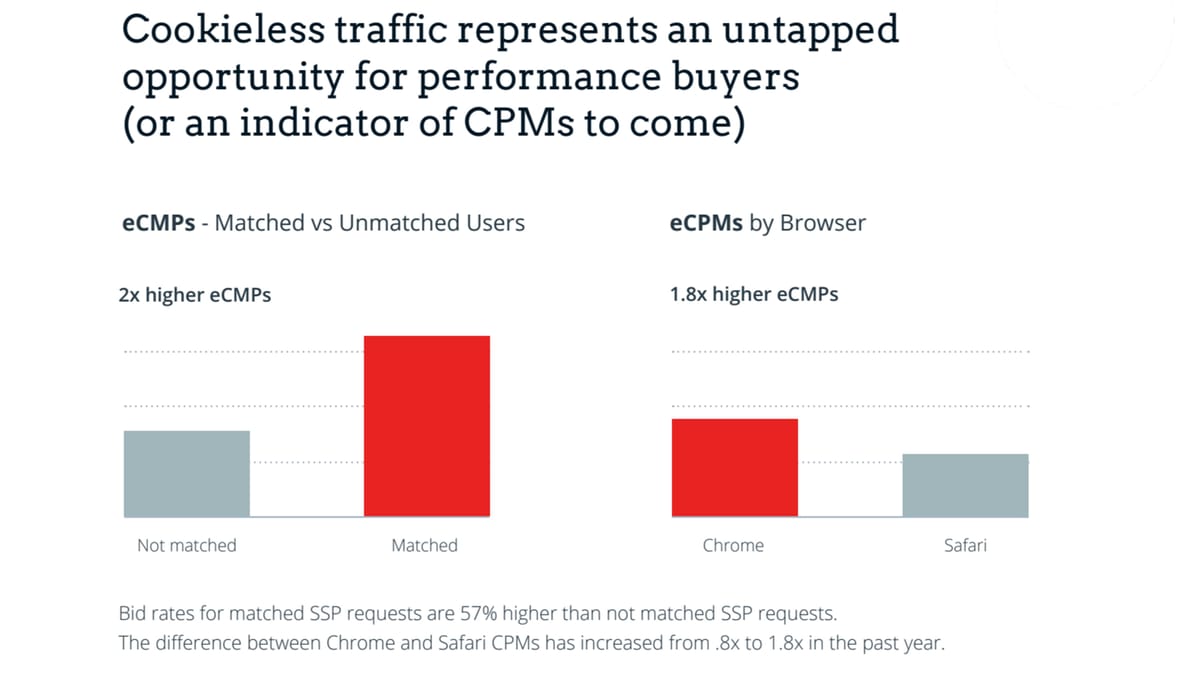 This post is for paying subscribers only
Already have an account? Sign in.