GDPR - TCF v2.0 - may kill AdSense in Europe on November 13
Google this year announced the integration of their ad programs (AdMob, AdSense, Ad Manager) with TCF v2.0. TCF v2.0 is the second version of IAB Europe's Transparency and Consent Framework, a framework from the industry to comply with GDPR.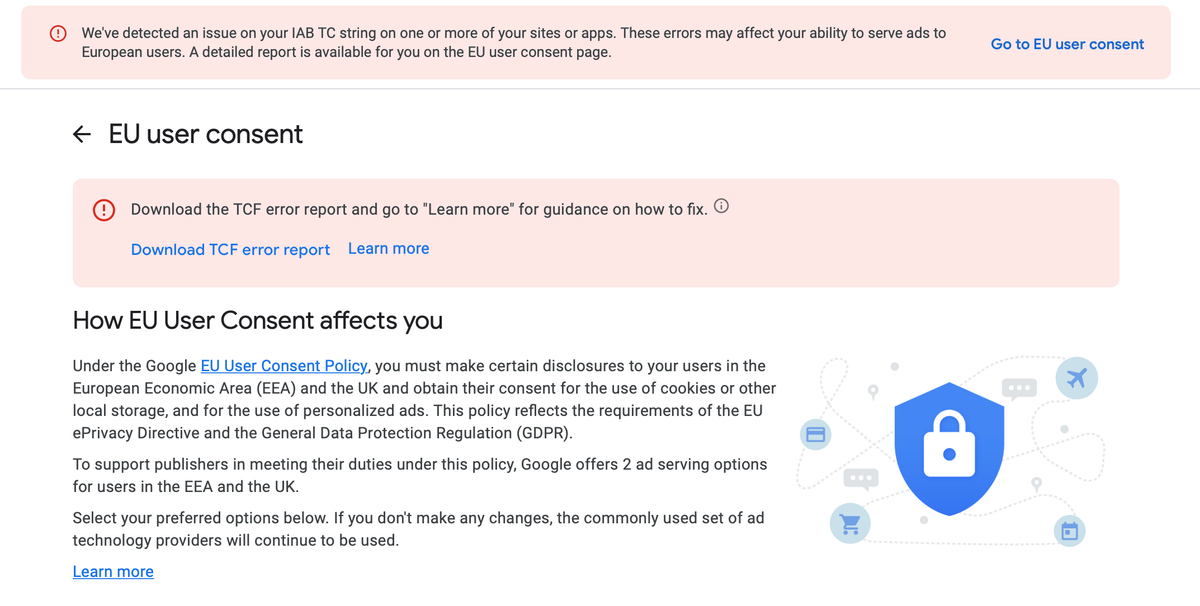 This post is for paying subscribers only
Already have an account? Sign in.