Display
Germany's digital ad spend growth slows down due to travel and auto spend break
Germany digital ad spend to grow 0.8% this year.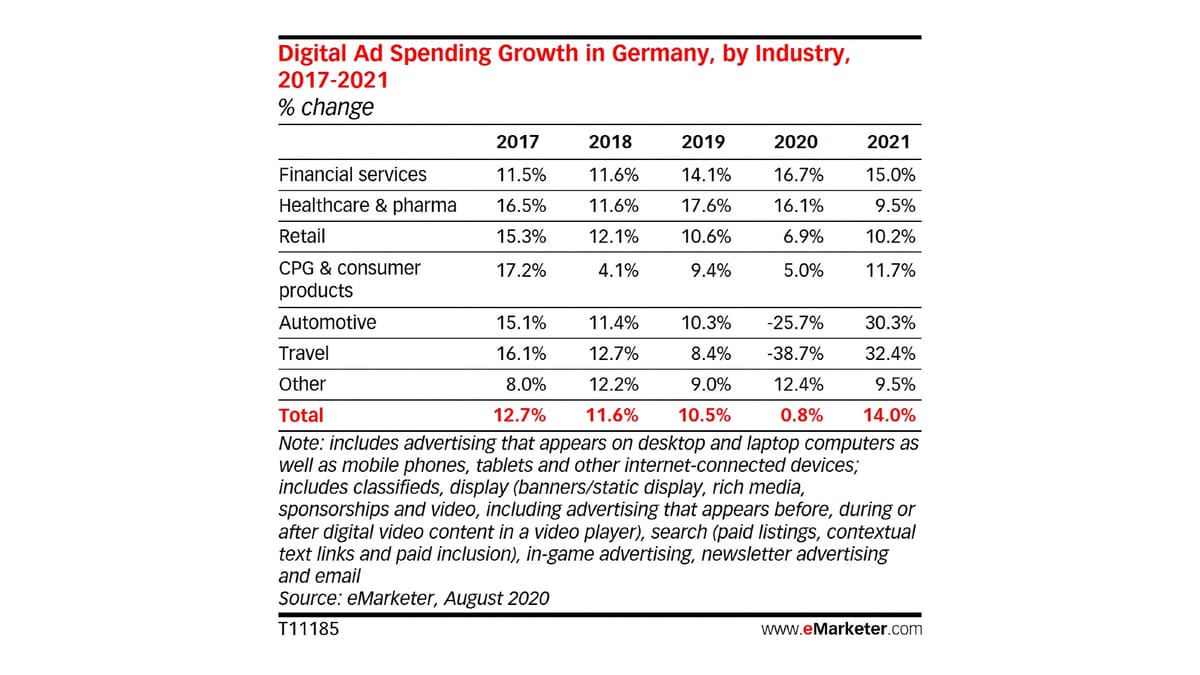 eMarketer today stated that Germany's digital ad spend will grow slow this year, just 0.8% in 2020 when in the last 3 years, Germany's digital ad spend grew at double-digit rates. 2017: 12.7%; 2018: 11.6; 2019: 10.5%.
According to eMarketer, the verticals auto and travel are responsible for the slowdown. The vertical automotive will spend less 25.7% this year, and travel less 38.7%.
eMarketer says retail will once again lead the verticals in digital ad spending this year, at €1.77 billion. In Germany, retail outspends by more than double the second-highest digital ad spender, which for the first time will be financial services, at €0.81 billion. Travel's digital ad outlays will fall to just €0.46 billion in 2020, after reaching €0.75 billion last year.
eMarketer points out that healthcare and finance will mirror industry trends around the world and maintain strong digital ad spending growth.
eMarketer expects the digital ad spend will grow 14% in 2021, with a rebound of auto and travel next year.