Data News
Google Analytics for Firebase will have multiple filters on event reports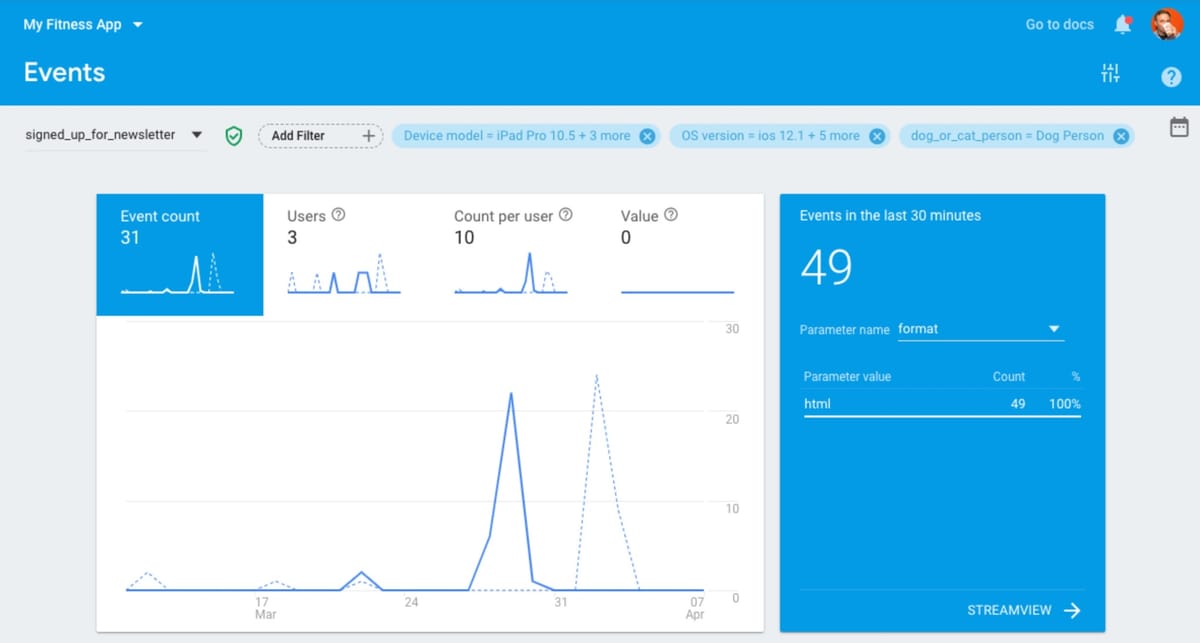 Google is rolling out multi filters in Google Analytics for Firebase over the next few weeks, the company announced this week. Until now users could use one filter only on event reports.
Until now was only possible to have an event with one filter only, and Google announced that advertisers and publishers will be able to filter the Analytics event reports by any number of different user properties or audiences.
The example is, if users want to find out how many iOS 12 users with iPad Pros who prefer dogs over cats signed up for your newsletter, that's now possible. Before was only possible to filter for iOS 12, for example.
Data is going back to December 2018 when the multi-filter feature becomes available.