Semcasting launches Activate, a new cookie-free audience and attribution platform
Semcasting developed a platform that does attribution, build audiences, is connected with DSPs, social platforms, and has CRM onboarding, all connected with an omnichannel identity graph.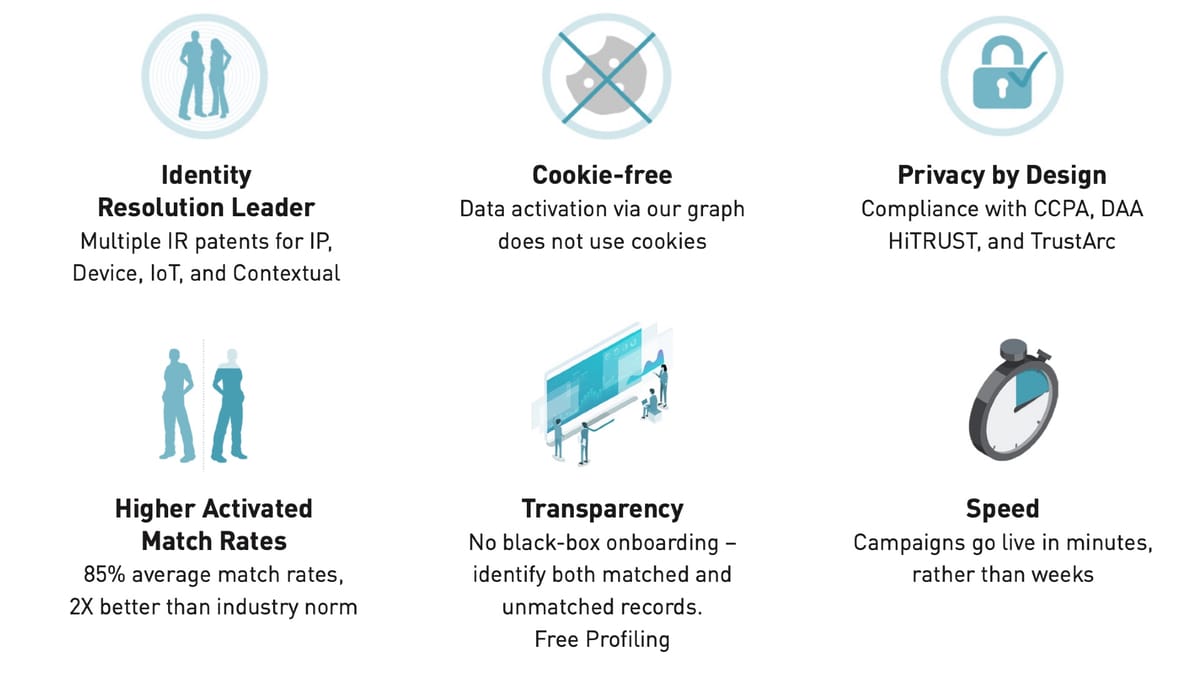 Semcasting this month launched Activate, a self-serve, end-to-end identity (ID) resolution, audience design, and attribution platform. Activate is integrated with Roku, Google, Xandr, Facebook, and Adobe.
The business model is based on matched CRM records and usage, with no monthly minimums.
According to Semcasting, Activate has introduced the concept of a federated ID where every user on every platform has their own unique ID for each use, rather than attempting to create a cookie replacement or a universal ID. Semcasting says Universal IDs are only re-engineering current vulnerabilities and only exacerbate privacy concerns.
"A cookie-free match process is required in this market at this time, but doing it with better matching and same-day time-to-market improves the efficiency of digital marketing," said Ray Kingman, founder, and CEO of Semcasting.
With the Activate federated ID, first-party data is loaded locally, de-identified in the matching process, and then synced to the unique user ID of each media platform. Semcasting says user data is never copied or stored, and when the campaign is complete, Activate is able to resync media use of the IDs across multiple platforms in support of measurement and attribution.
According to Semcasting, Activate federated ID is achieving 85% on match rates. Activate can also combine location-based audience creation by drawing a polygon on a map to identify users in a specific, targeted area and overlaying demographic attributes and store purchase data.