Audio
Spotify introduces live audio shows in the Spotify app
Spotify's Greenroom was Spotify response to Clubhouse app, a social audio app where users can communicate in audio chat rooms.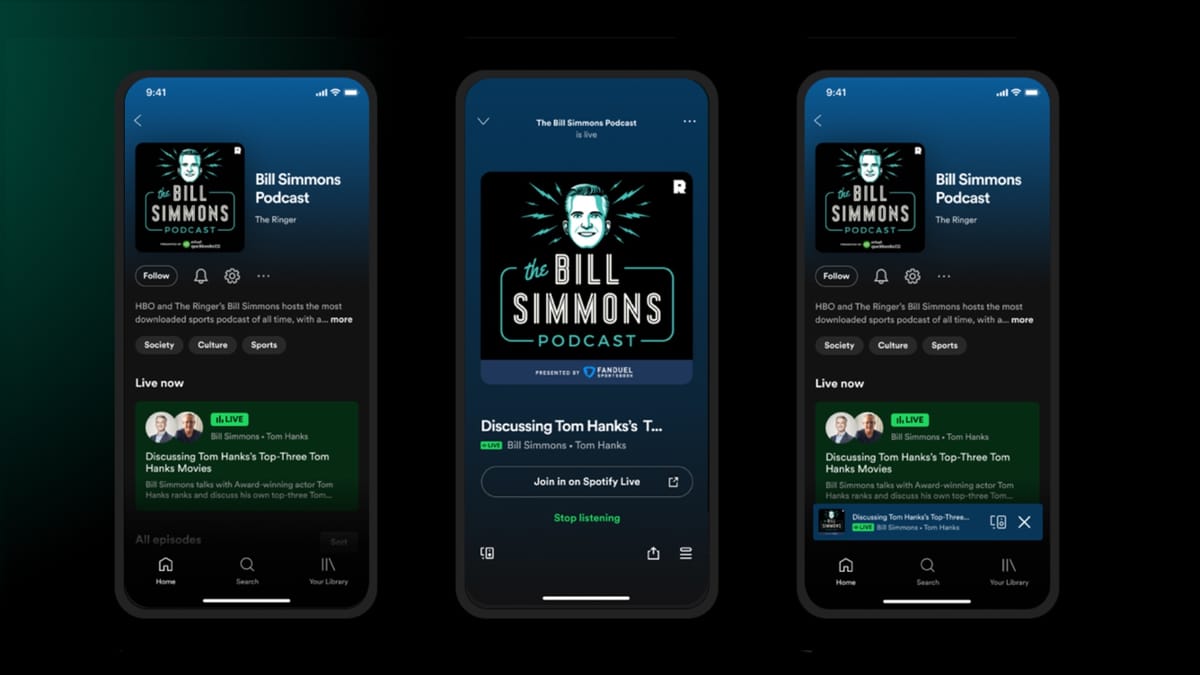 Spotify Greenroom, launched last year, was rebranded this month to Spotify Live. Spotify is making live audio in the Spotify app available for select original programming.
Independent creators who wish to go live can still do so in the Spotify Live app.
Spotify Live exists now as a stand-alone app or as a livestream function in the Spotify app alongside music and podcasts.
According to Spotify, listeners are be able to tune in to live programming on Spotify via the creator's podcast or artist page, and if they want to participate in the chat or join the host onstage, they can head to the Spotify Live app to do so.