Twitch launches Watch Parties with Prime users watching movies & TV shows together
Amazon acquired Twitch in August, 2014.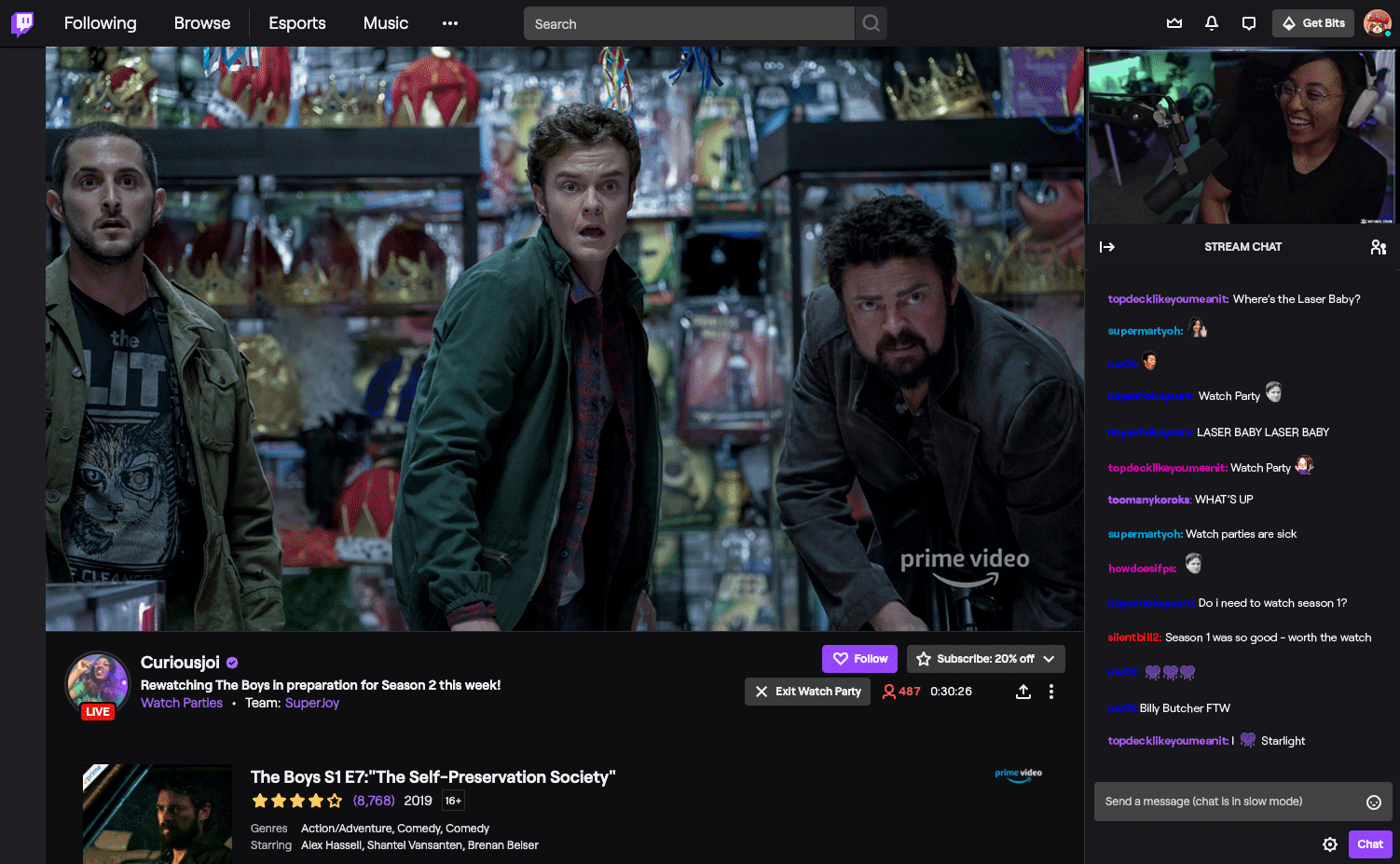 Twitch this month launched Watch Parties, a way for Twitch communities watch together, react, and discuss any movie or TV show that is available with their Amazon Prime or Prime Video subscription, directly on Twitch.
Prime Video Channels, IMDBtv and content rented or purchased on Prime Video are not supported at this time.
According to Twitch, viewers around the world can participate in Watch Parties if the title is available with a Prime or Prime Video subscription in their region. The viewers can show their support with Bits and Subs.
Watch Parties is currently available to Prime subscribers on desktop web. Twitch says is working on making Watch Parties viewable on mobile devices, a feature that will come in the next months.