Amazon Advertising launches a learning console with courses and certifications
Amazon this week announced the launch of new courses and certifications for Amazon Advertising, on a learning console for advertisers. The Amazon Advertising certifications are for free.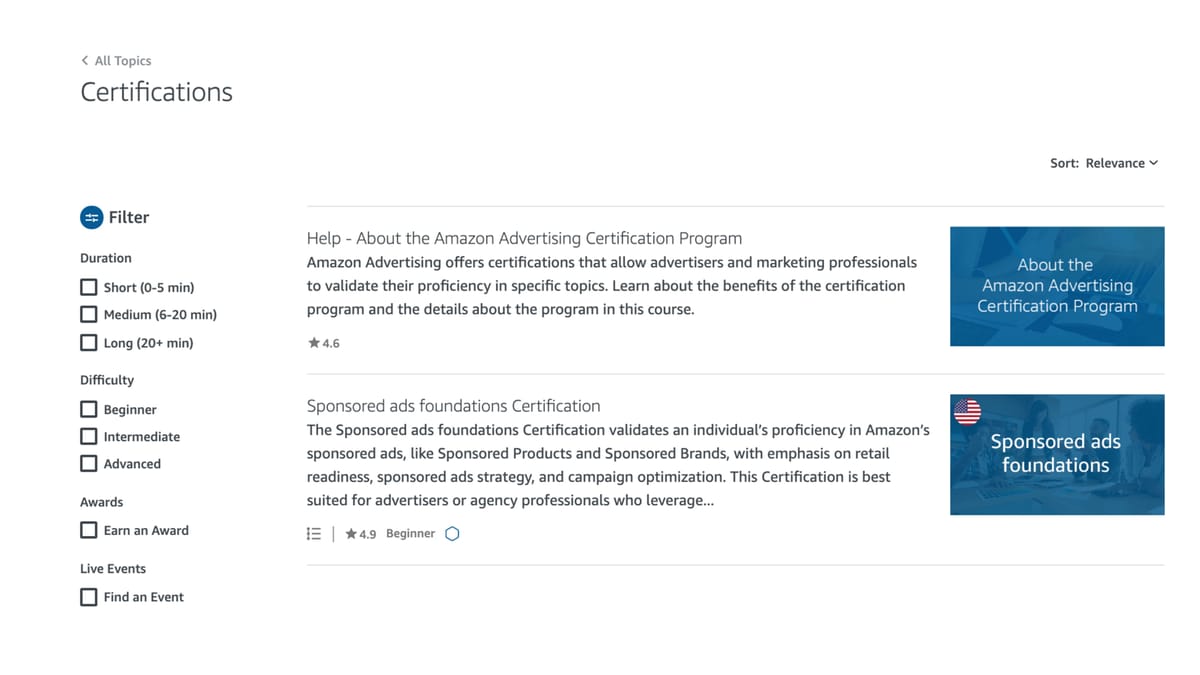 This post is for paying subscribers only
Already have an account? Sign in.