Amazon introduces bulk device targeting in Amazon DSP
Device targeting enables advertisers to target specific devices or environments, like mobile web or desktop.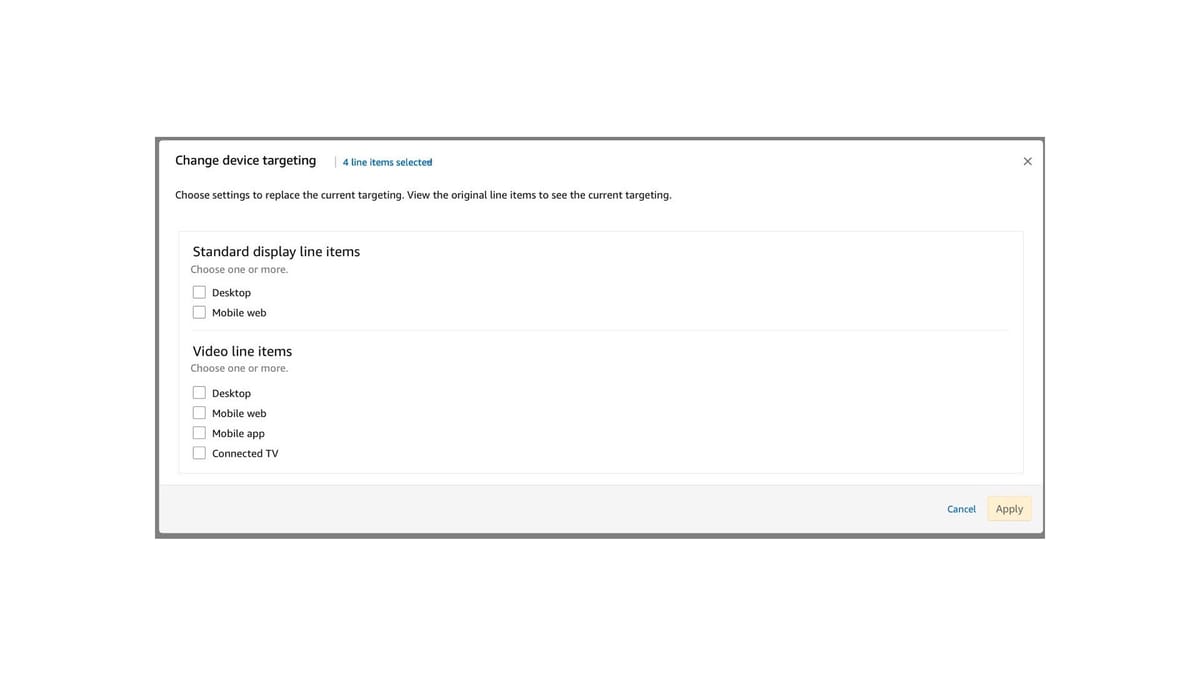 Amazon this month updated the device targeting in Amazon DSP. Advertisers can now bulk edit the device targeting for display and for video line items.
On display line items, advertisers can target Mobile Web or/and Desktop. On video line items advertisers can target Desktop, Mobile Web, Mobile App, or Connected TV.
Device targeting is available in the United States of America, in the United Kingdom, Germany, France, Italy, India, Mexico, UAE, and Canada.