Amazon records 30 billion dollars per year in advertising revenue
In Q4 2021, Amazon reached 9,716 million USD in advertising revenue, and 31,160 million USD for the full year of 2021.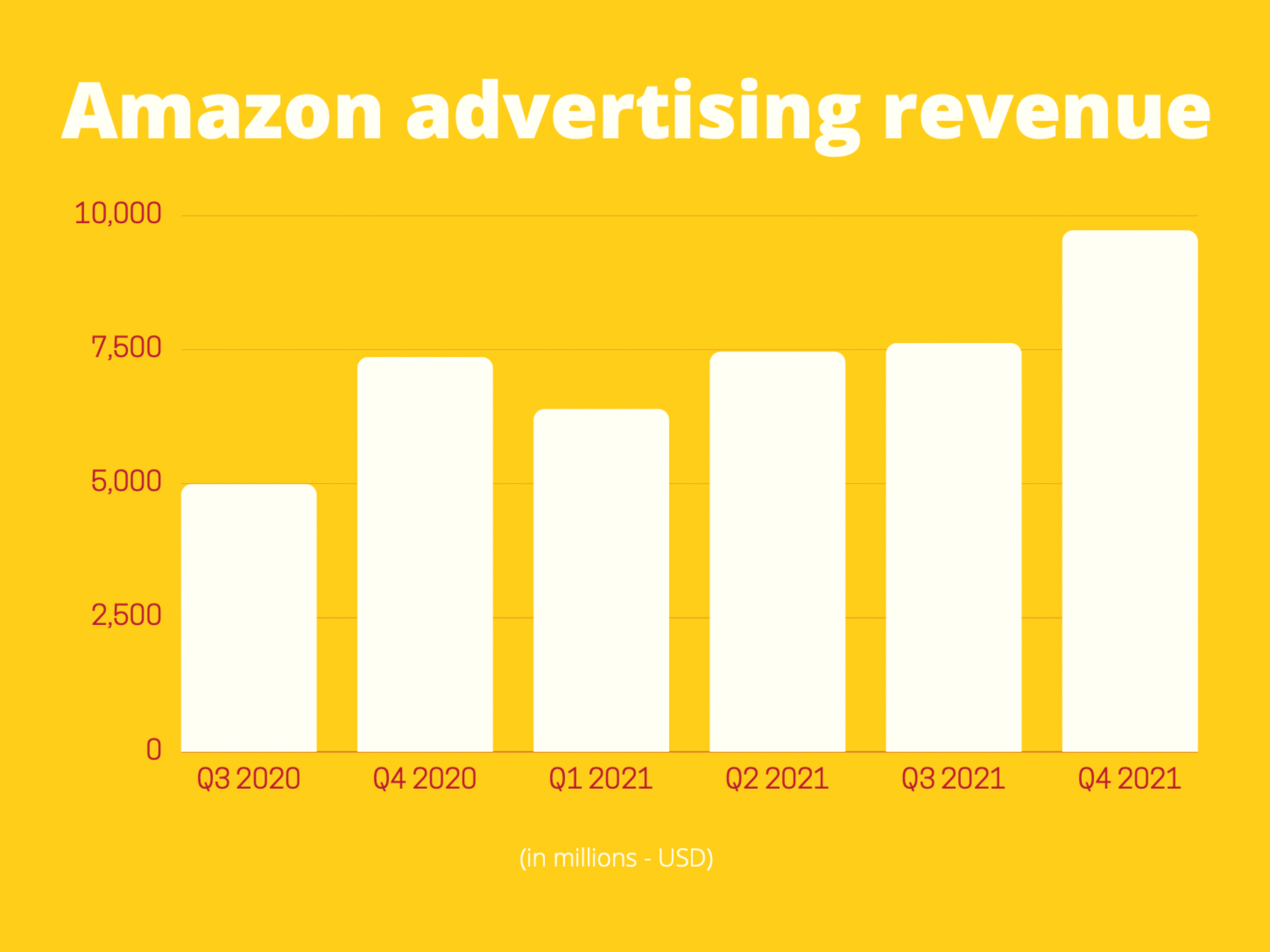 Amazon this week announced the financial results for Q4 2021, and for the first time disclosed the advertising revenue per quarter.
In Q4 2021, Amazon reached USD 9,716 million in advertising revenue, and USD 31,160 million for the full year of 2021.
Agencies and advertisers say retail companies need a strategy in Amazon Advertising to be successful and remain competitive in e-commerce in 2022.
Cara Ferguson, VP of E-commerce at Adlucent, said "Amazon separated itself from its competition during talks of a cookieless future with Google and Facebook by being able to offer in-depth data while competitors are left with increasingly limited data. This no doubt contributed to its strong Q4 earnings."
"For retailers with boots on the ground, Amazon Advertising has become the only way for these brands to launch their products quickly, successfully, and more effectively than with any traditional advertising approach ever before by giving brands the data they need to quickly pivot as needed," she said.
Matt Fiskness, CSO at Adswerve, commenting Amazon financial results, said that "Amazon's ad platform has successfully been able to curate personalized experiences for users online and effectively capture consumer attention and loyalty. Relying solely on its own conversions and sales data, Amazon has successfully implemented a first-party data strategy that has resulted in stronger consumer engagement and stream of revenue."