Digital ad spend surpasses $100 billion for the first time in the US
The U.S. digital advertising revenues in 2018 reached an all-time historic high of $107.5 billion. This is the first time the ad spend exceeds the $100 billion mark.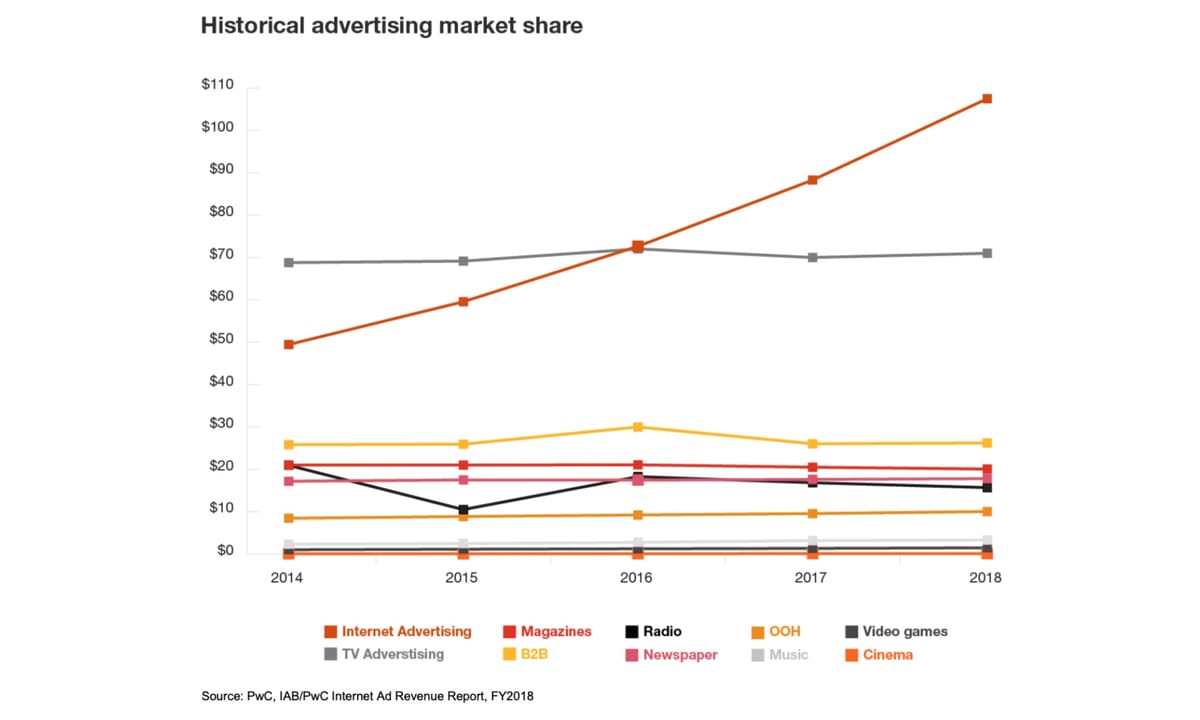 This post is for paying subscribers only
Already have an account? Sign in.