Digital commerce exceeds $1 trillion in consumer spend in the US
Comscore yesterday released the 2023 State of Digital Commerce Report stating the internet recorded the largest year of digital commerce in its history in 2022, exceeding $1 trillion in online retail consumer spend for the first time in the U.S. A 21% increase in spend year-over-year (YoY).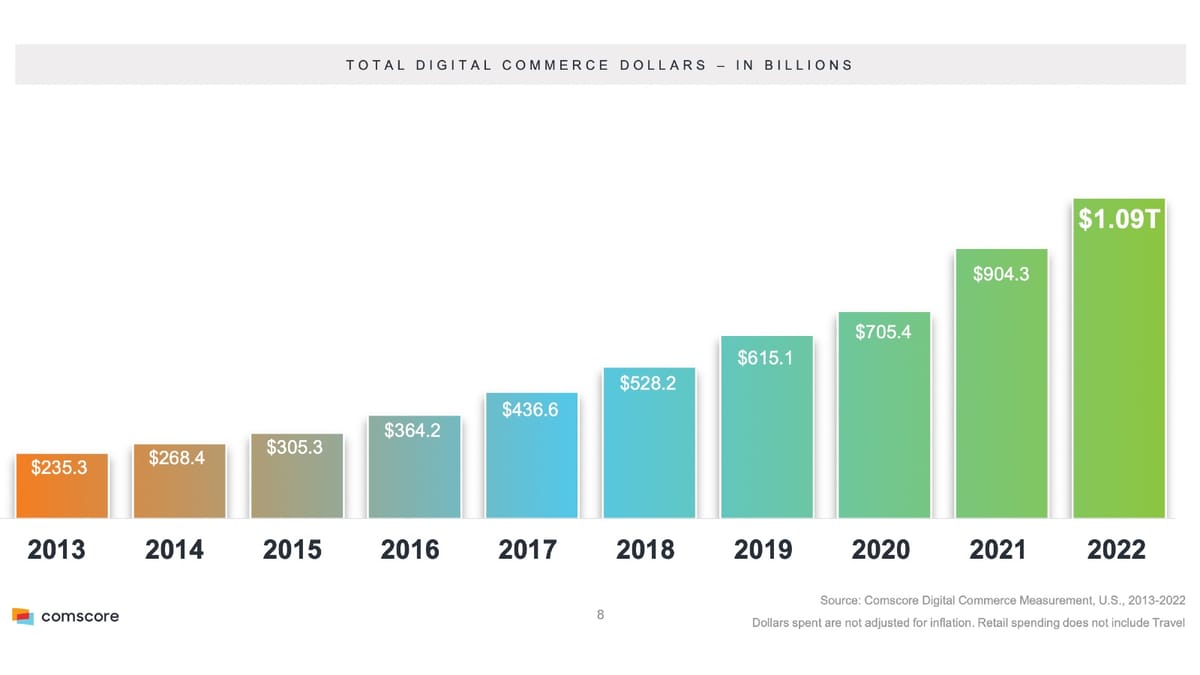 This post is for paying subscribers only
Already have an account? Sign in.