Display News
Foursquare Visits receives MRC's first-ever accreditation for location data
Foursquare Visits is now accredited by MRC for the Location-Based Advertising Measurement Guidelines.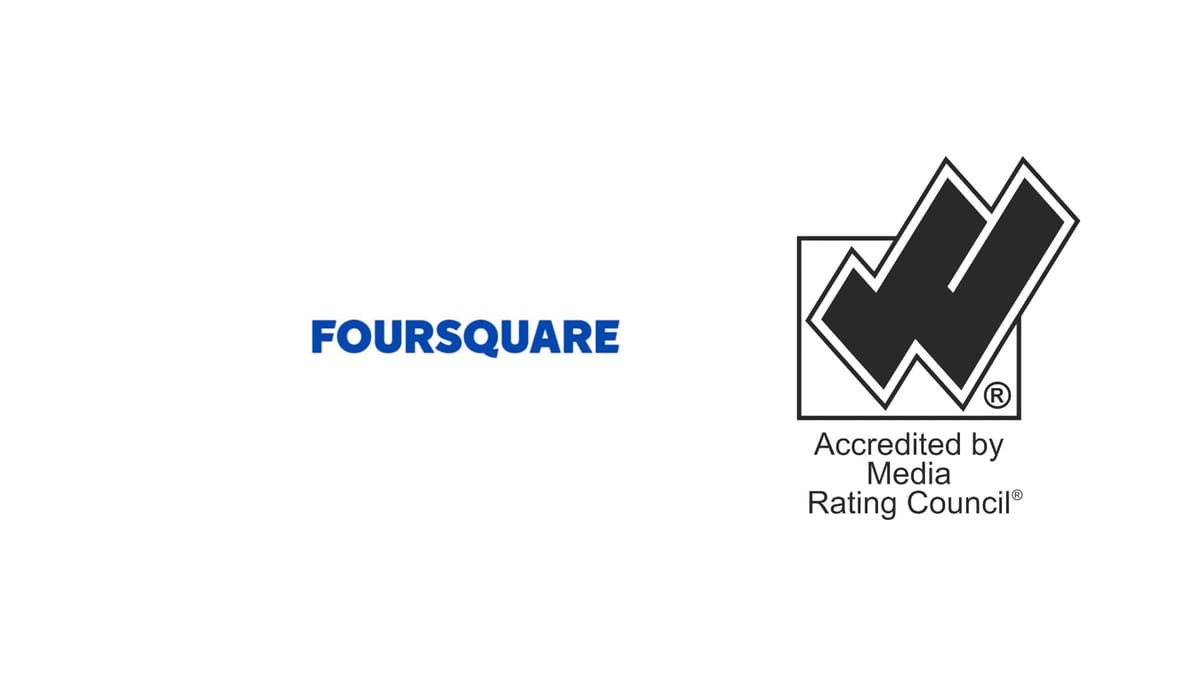 Foursquare this week announced that the Media Rating Council (MRC) has granted Foursquare Visits MRC's first-ever accreditation for location data based on its Location-Based Advertising Measurement Guidelines.
"This is the first accreditation MRC has granted in the location space since MRC's Location-Based Advertising Measurement Guidelines were issued in 2017, and as such, it's an important and noteworthy achievement by Foursquare's externally syndicated Visits offering," said George W. Ivie, Executive Director and CEO of the MRC.
Foursquare says Foursquare Visits has been found to comply with industry standards for its ability to estimate and validate real-world visits, and surface that data to customers through its Foursquare Visits offering.
Foursquare Visits is directly available to advertisers or is available via marketing tech platforms, like The Trade Desk.
Fourquare has a main competitor in Europe: Adsquare.
When Foursquare started to invest in location data?
In June, 2019, Foursquare acquired Placed, enabling Foursquare to do store visit attribution across digital, OOH and TV.
This year, Foursquare merged with Factual. Factual is a location based data and attribution company. David Shim, CEO of Foursquare, become the CEO of both companies.
Foursquare in Numbers, after the merger with Factual
More than 500 million devices worldwide;
A panel of 25 million opted-in, always on users and over 14 billion user confirmed check-ins;
More than 105 million points of interest across 190 countries and 50 territories.