FreeWheel launches a Partner Certification Program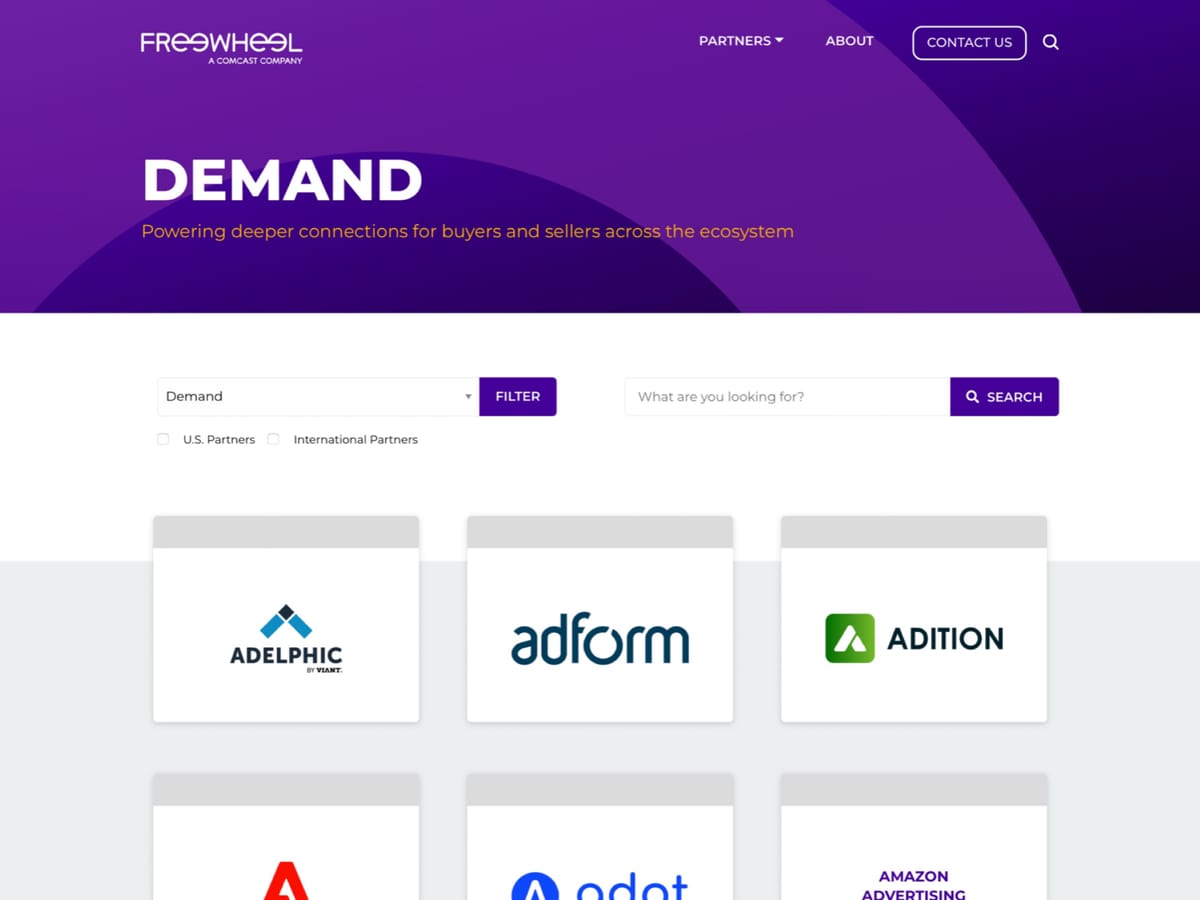 FreeWheel this week launched a new Partner Certification Program for buyers, sellers, data and technology partners.
According to FreeWheel, buyers can now discover the certified, integrated partners with FreeWheel - including demand side platforms and suppliers, which ensures optimal campaign execution.
In FreeWheel's partners website, advertisers can search for supply, demand, data, and technology partners, for the US and outside the US, connected to FreeWheel.
FreeWheel says certified data and technology partners will have direct access to its support team, as well as access to its Knowledge Management portal.
"Having been a long-term partner of FreeWheel, we are excited to be included in the new Partner Certification Program," said Dylan McBride, Head of Global Partnerships, Xandr. "As a video-first DSP, it is vital that we get the best inventory access for our customers. This new framework from FreeWheel ensures that we can continue our collaboration in service of Xandr Invest buyers."