Display
Google adds support for programmatic deals in Display & Video 360's forecasting tool
DV360 forecasting tool enables advertisers to calculate the unique reach, and how how the campaign might perform.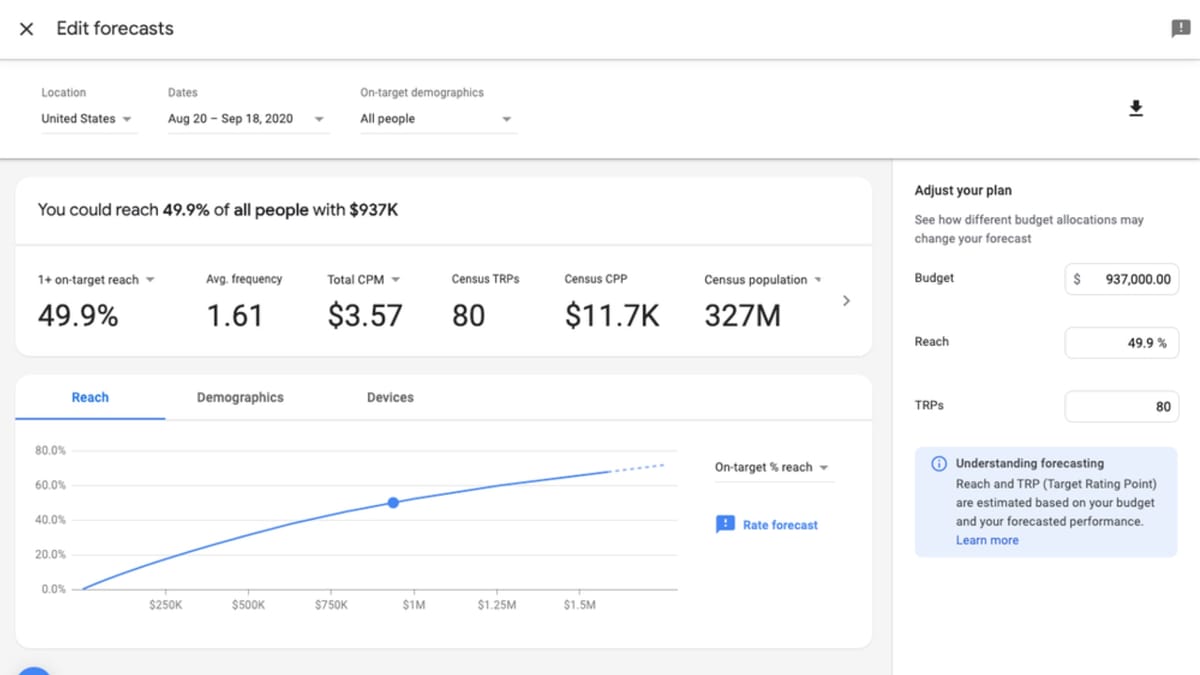 Google yesterday announced the support of programmatic deals in Display & Video 360's forecasting tool.
Advertisers will be able to include deals in the Plan, having a deduplicated reach forecast. The Display & Video 360's forecasting tool includes open auction, YouTube, and now programmatic deals.
According to Google, the forecasting tool is helpful for media planners working with brands that want to connect with TV viewers, and available programmatic deals are useful as most of the connected TV ads are secured via deals.
The forecasting tool from DV360 enables advertisers to introduce budget, type of inventory, duration of the campaign, frequency cap, brand safety settings, auction dynamics, including average CPM, demographic targeting, audience list targeting, viewability targeting, geography targeting, and creative dimensions, to calculate the reach.