Google Ads ends support via Twitter and Facebook
Google Ads stop providing support on Twitter and on Facebook, starting on January 1, this year. Google says users can get support via a form for all Google Ads account-related questions.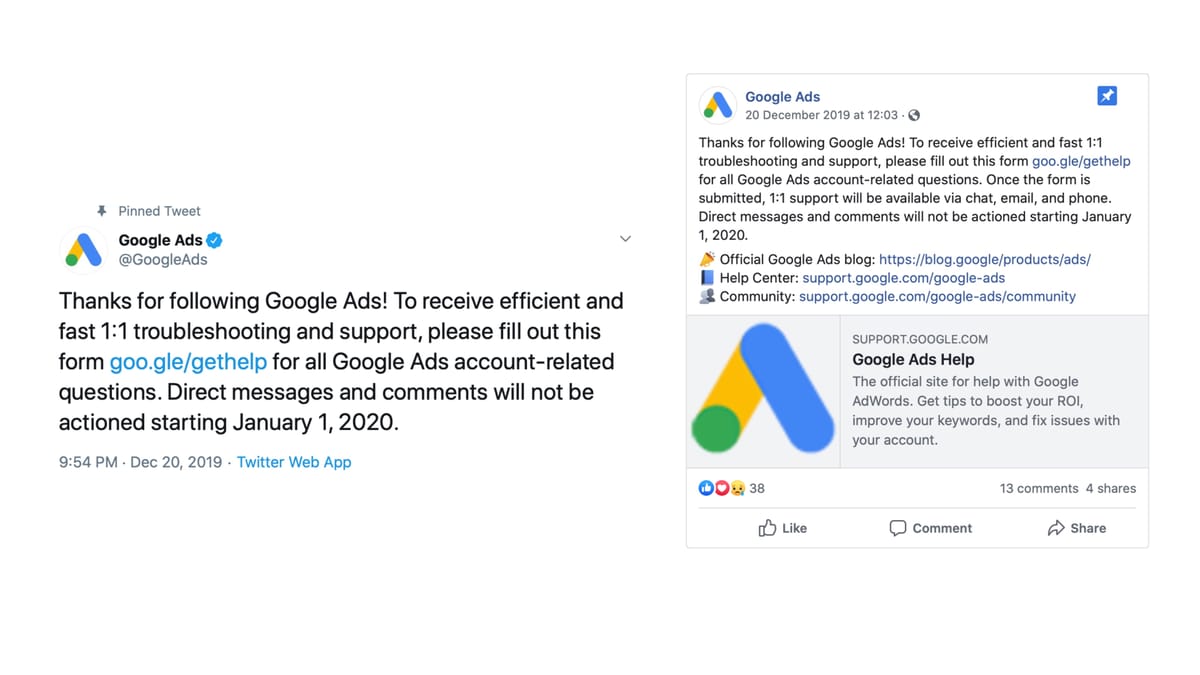 This post is for paying subscribers only
Already have an account? Sign in.