Google Ads introduces a Web to App Connect tool
Web to App Connect is a tool in Google Ads that that enables advertisers with apps to identify missing deep links, to set up conversion tracking in-app, and to estimate how many conversions and revenue was generated in-app.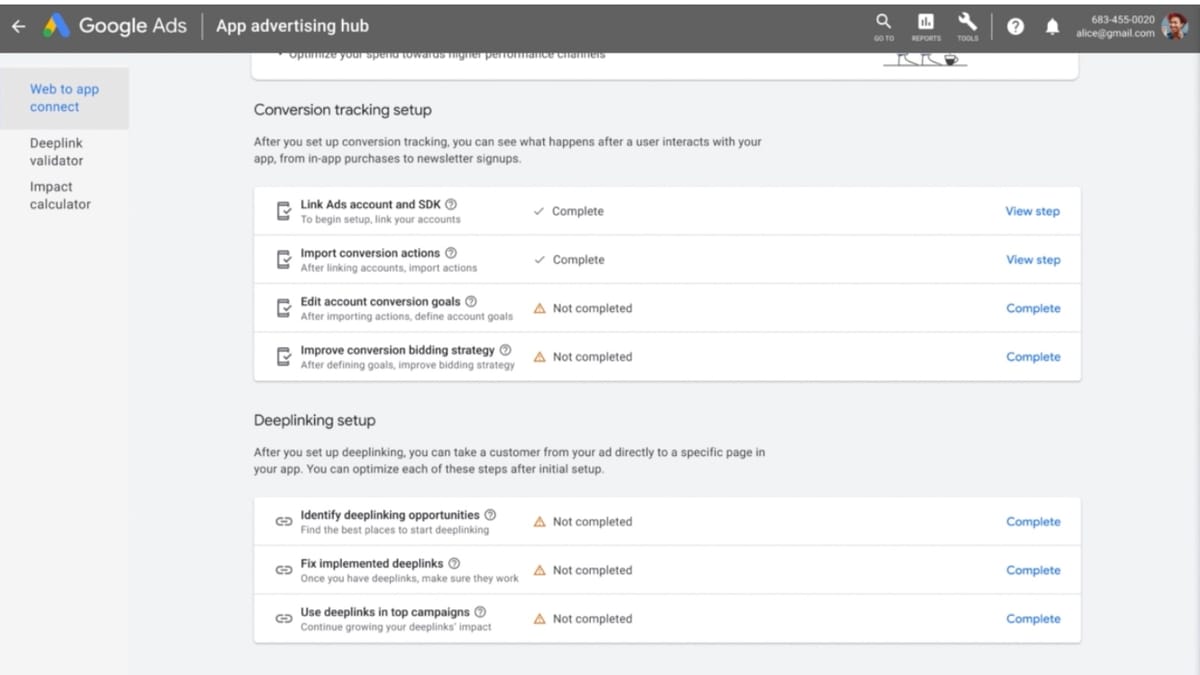 This post is for paying subscribers only
Already have an account? Sign in.