Search
Google introduces manager account dashboards in Google Ads
Advertisers are able to create and edit dashboards in Google Ads.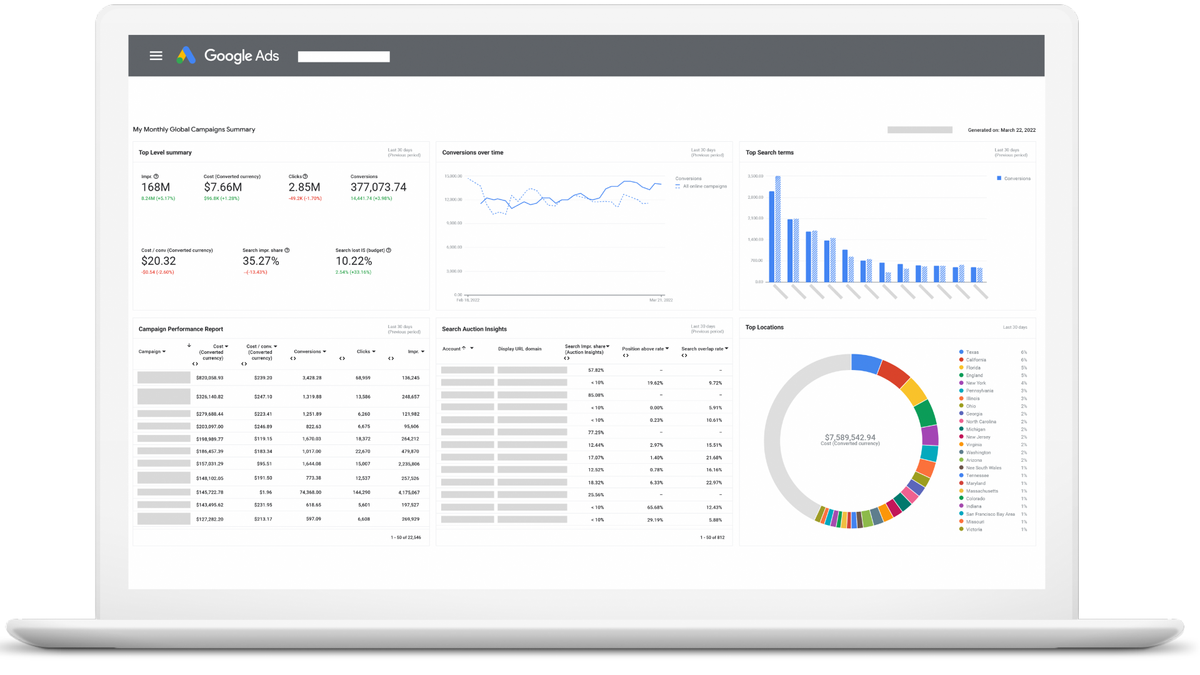 Google last week introduced manager account dashboards in Google Ads, dashboards enabling advertisers to see performance across multiple accounts.
Until now, advertisers could only pull data from individual accounts.
Google says it has also introduced new updates in the dashboards, enabling advertisers to change date ranges and filters for the dashboard as a whole, to add interactive table cards, rich formatting features, and conditional formatting, to download reports faster and at a higher quality, to resize cards and layouts dynamically based on window size, and to create a dashboard card by copying over existing saved reports.
The dashboards are available in "Reports" menu, in Google Ads manager account, and then on "Dashboards."