DOOH News
Hivestack hires first-ever CMO
The DOOH martech company hired Nikki Hawke as first ever CMO.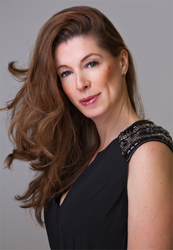 Hivestack yesterday announced it has appointed Nikki Hawke to the position of Chief Marketing Officer. Nikki Hawke is Hivestack's first ever CMO and will report to the Company's Chief Executive Officer, Andreas Soupliotis.
Hivestack is a martech company dedicated to digital out-of-home (DOOH) based in Montreal, Canada. Hivestack was created in September 2017 and it has around 43 employees. Hivestack has offices in Toronto, Tokyo, London, New York and Sydney.
This month, Hivestack has secured $10Million in equity funding by Investissement Québec (IQ) to support its global expansion.
Nikki Hawke, will lead the team responsible for the Hivestack's advertising, sponsorship, digital and product marketing.
"Nikki's unique experience in ad tech and programming combined with her proven track record in consumer marketing makes her a rare specialist and a tremendous asset to our leadership team," said Andreas Soupiliotis, Chief Executive Officer, Hivestack. "Her knowledge and passion for driving growth, matches our goals and the incredible opportunity ahead of us. I am delighted to welcome her to the team."
Prior to joining Hivestack, Hawke served as CMO of New York-based Prohaska Consulting where she led marketing in addition to all brand and agency consulting projects as Global VP, Marketer & Agency Strategy. Previously, she led a global team as CMO of The Exchange Lab, a UK based programmatic specialist agency that was acquired in 2015 by WPP's GroupM while she was at the helm. Hawke holds a Master of Arts in Media Studies from The New School in New York and is currently a resident of Toronto, Canada.