Data
House report calls for antitrust law updates targeting Apple, Amazon, Google, and Facebook
The House Judiciary Committee's Antitrust Subcommittee recommends that Apple, Amazon, Google, and Facebook are forbidden from engaging in self-preferencing.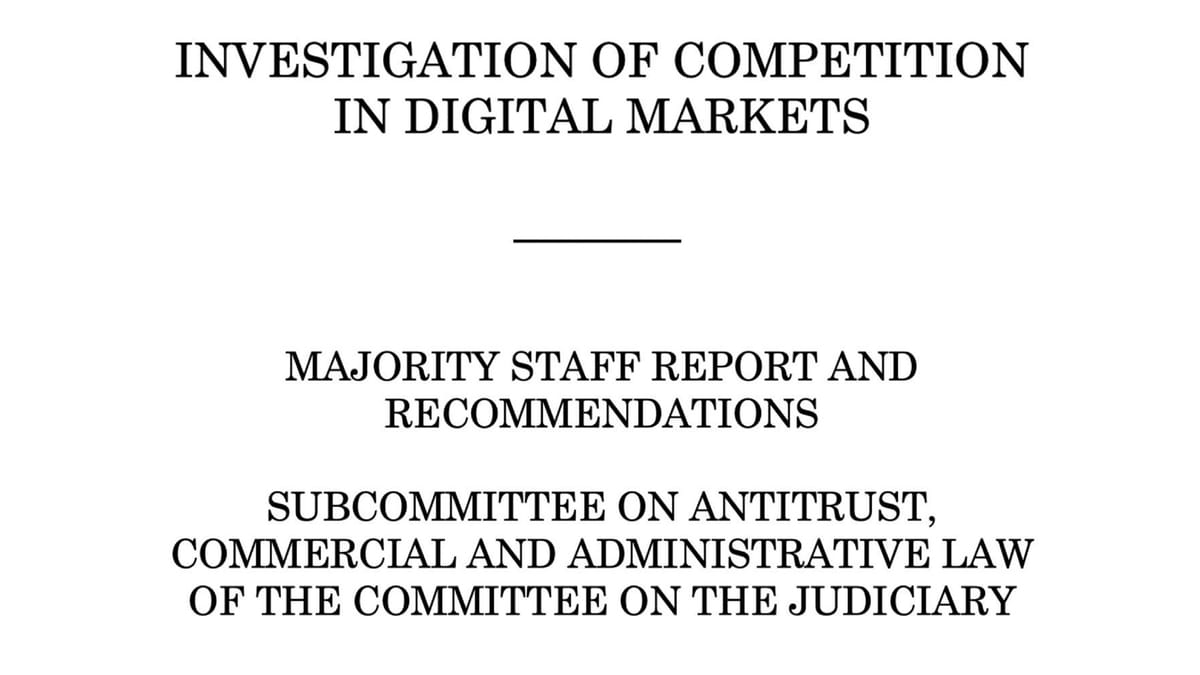 The House Judiciary Committee's Antitrust Subcommittee this week released a report, entitled Investigation of Competition in the Digital Marketplace: Majority Staff Report and Recommendations, calling for antitrust law updates targeting Apple, Amazon, Google, and Facebook, and their business practices.
In September, the same Committee grilled Google in a hearing.
"As they exist today, Apple, Amazon, Google, and Facebook each possess significant market power over large swaths of our economy. In recent years, each company has expanded and exploited their power of the marketplace in anticompetitive ways," said Judiciary Committee Chairman Jerrold Nadler (NY-10) and Antitrust Subcommittee Chairman David N. Cicilline (RI-01) in a joint statement. "Our investigation leaves no doubt that there is a clear and compelling need for Congress and the antitrust enforcement agencies to take action that restores competition, improves innovation, and safeguards our democracy. This Report outlines a roadmap for achieving that goal."
Recommendations include:
Structural separations to prohibit platforms from operating in lines of business that depend on or interoperate with the platform;
Prohibiting platforms from engaging in self-preferencing;
Requiring platforms to make their services compatible with competing networks to allow for interoperability and data portability;
Mandating that platforms provide due process before taking action against market participants;
Establishing a standard to proscribe strategic acquisitions that reduce competition;
Improvements to the Clayton Act, the Sherman Act, and the Federal Trade Commission Act, to bring these laws into line with the challenges of the digital economy;
Eliminating anticompetitive forced arbitration clauses;
Strengthening the Federal Trade Commission (FTC) and the Antitrust Division of the Department of Justice;
And promoting greater transparency and democratization of the antitrust agencies.
The report has more than 400 pages and is the result of a 16-month long investigation into the state of competition in the digital economy.