Social News
How content violations and penalties work in TikTok
TikTok says over 60% of people who received the first warning for violating the guidelines did not have a second violation.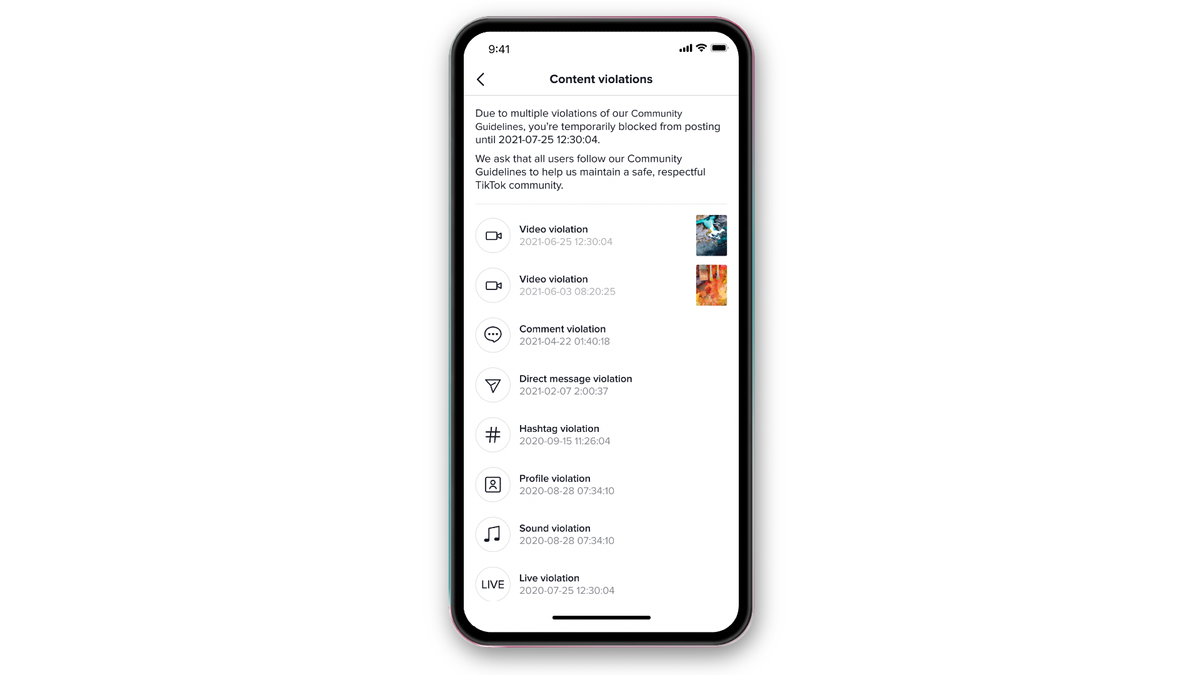 TikTok this week revealed how content violations work in TikTok. The new violation and penalties system from TikTok was developed by the new TikTok US Content Advisory Council, created in March, this year.
Content creators in TikTok, when they have the first violation, receive a warning in the app, unless the violation is a zero-tolerance policy, which results in an automatic ban. Zero-tolerance policies include posting child sexual abuse material.
After the first violation, the account is suspended of upload a video, comment, or edit their profile for 24 or 48 hours, depending on the severity of the violation and previous violations.
TikTok can also restrict an account to a view-only experience for 72 hours or up to one week, meaning the account can't post or engage with content. Or, after several violations, a user is notified if their account is on the verge of being banned. If the behavior persists, the account is permanently removed.
TikTok says content creators can appeal directly in the app. Accrued violations will expire from the account record over time.
When created, TikTok US Content Advisory Council included Hany Farid, a deepfake expert from UC Berkeley; Mary Anne Franks, a discrimination, safety and online identity expert from University of Miami Law School; Dawn Nunziato, a free speech and content regulation expert and chair of George Washington University Law School; Vicki Harrison, a social worker from Stanford Psychiatry Center for Youth Mental Health and Wellbeing; Rob Atkinson, a tech policy expert from the Information Technology and Innovation Foundation; David Ryan Polgar, an expert in tech ethics from All Tech Is Human; and Dan Schnur, an expert on political communications from USC Annenberg Center on Communication and UC Berkeley Institute of Governmental Studies.