Video News
IAB Tech Lab updates ad format guidelines to include Digital Video and CTV
The CTV and Digital Video ad guidelines include Creative file submission; Mezzanine file; Ready-to-serve files; and Nonlinear and companion ads.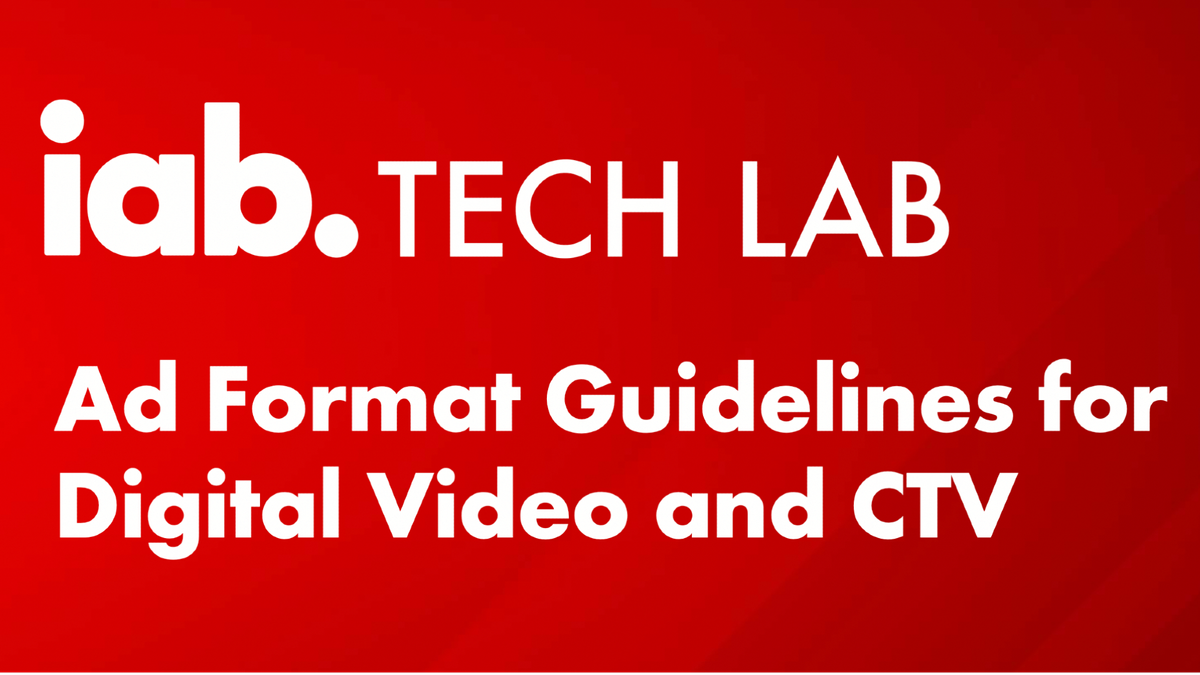 IAB Tech Lab today announced an update to the ad format guidelines to include Digital Video and Connected TV (CTV) formats.
IAB Tech Lab says this update accounts for higher resolution, wider screens, and the opportunities for ad interactions in CTV that exist in today's world.
Starting today, the Guidelines for Digital Video and Connected TV are available for public comment for 30 days. IAB Tech Lab is encouraging Ad platforms and publishers who sell video and CTV inventory to provide feedback that aligns with their own creative file requirements.
IAB Tech Lab's ad format guidelines for digital video and CTV help publishers, ad networks, exchanges and server-side ad insertion (SSAI) platforms communicate a baseline technical standard for the creative files needed to serve ads on their platforms.
"This standardization of ad formats will enable publishers to scale their inventory more easily across different distribution channels, such as programmatic marketplaces or ad networks, which will deliver better fill rates," said Anthony Katsur, CEO, IAB Tech Lab. "For advertisers, this standardization makes cross-screen programmatic activation of Digital Video and CTV easier, and the new guidance for interactive video experiences will help them deliver more effective ad experiences for their audiences."