Microsoft introduces Recommendations in Microsoft Advertising Editor
Recommendations in Microsoft Advertising Editor were launched globally this month.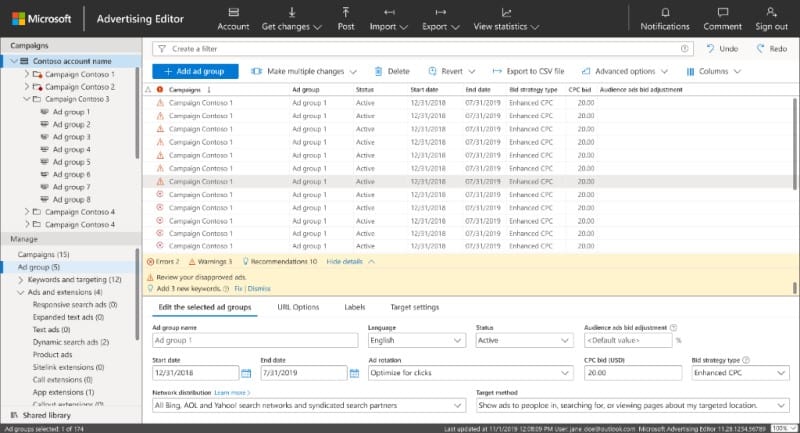 Microsoft this month introduced Recommendations in Microsoft Advertising Editor. Recommendations were announced last year, but only now Recommendations have been launched globally.
According to Microsoft, Recommendations provide suggestions to advertisers on how to improve the bids, keywords, and ads, boosting the overall effectiveness of the campaigns.
Recommendations appear with a helpful light bulb icon. In cases where the campaigns are at the risk of not serving, advertisers can look for the familiar warning notification instead.
Here the recommendations:
Fix campaigns that are limited by budget
This warning type recommendation notifies advertisers about campaigns that are missing out on potential traffic, and to keep the ads running. Applying this recommendation changes the campaign budget to a suggested budget.
Set estimated mainline bids
Advertisers will see this recommendation if they are missing out on clicks due to not being surfaced on the top of search results. The recommendation will show the bid likely need to set for the ad to show among the ads on the mainline of search results.
Add new keywords
Surface of AI-generated keywords for advertisers to use along with their weekly estimated impact.
Fix ad groups that don't have ads or keywords
In order to ensure your ad groups are serving, this warning brings attention to those ad groups that are empty, so the campaign performance isn't impacted. The warning also comes with automatically suggested ads and keywords that are ready to use.
Microsoft says that later this year they will be adding a way to filter the recommendations.