Display
Nearly half of the advertisers plan to add money back into the budget in Q4, finds study
The research was conducted by OpenX and The Harris Poll.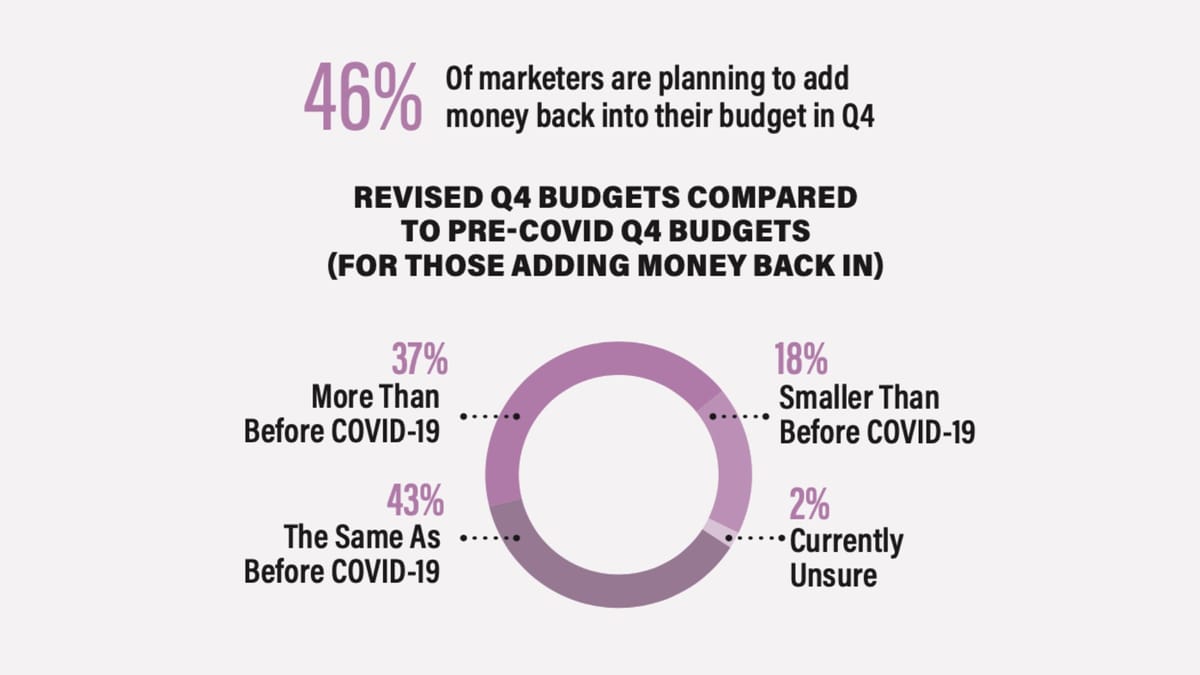 OpenX this month released a study where half of the advertisers plan to add money back into the budget in Q4. OpenX says the study paints a promising picture as marketeers expect a rebound and return to normal in 2021.
"2020 has been a year that no one could have expected, with massive global disruption leading to changes in consumer spending and the types of media consumers engage with," said John Gentry, CEO, OpenX. "What we found in this report, however, is that marketers have a very good sense of the consumer mindset in today's environment. When consumers cut spending, marketers did the same, and now that consumers are starting to spend more, we're seeing marketing budgets rise as well. 80 percent of marketers say that they are ready to adapt to a second wave of COVID-19 if it happens, showing that as an industry, we are adjusting to the new normal and business is continuing to push forward."
For 2021, while most consumers say it is too early to tell what they will spend, more than a third already say they will spend more in 2021 than in 2020. For marketers, 70 percent expect their 2021 budgets to be larger than their post-COVID 2020 budgets, and 34 percent expect their budgets to be larger than the 2020 budgets pre-COVID-19.
Conclusions from the study
39 percent say they have added to their e-commerce offerings since the onset of COVID-19;
74 percent of marketers report their online sales are up since COVID-19 began;
68 percent of marketers say they have altered their company's marketing/advertising strategy to capitalize on the growth of the news consumption;
40 of marketers took proactive measures to avoid being associated with COVID-19 content;
82 percent of marketers think consumers want brands to acknowledge social justices issues, yet only 46 percent of consumers actually want this;
74 percent of marketers say that they made changes to their marketing strategy during COVID-19, and that will continue, even when the pandemic is over.
56 percent of marketers say they will continue to concentrate more on digital channels.