New podcasts grew 187% in 2020
Listen Notes, a podcast search engine, identified 897 thousand new podcasts in 2020. The previous year, 2019, had 313 thousand new podcasts. This is a growth rate of 187%, year over year.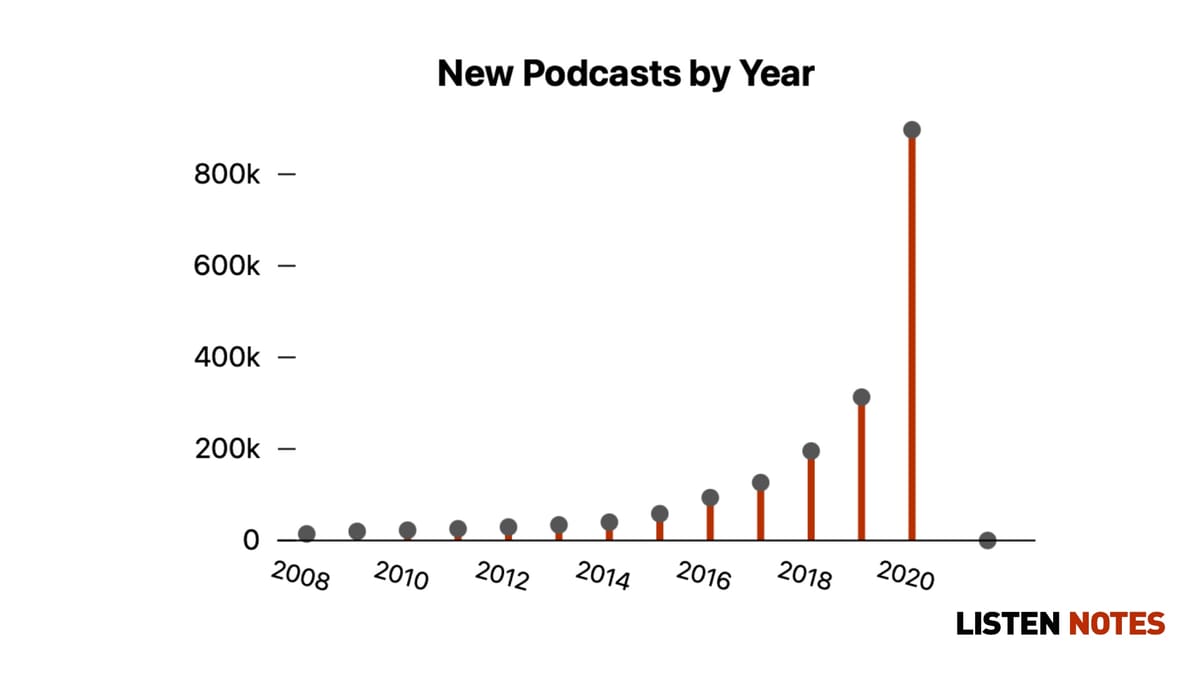 This post is for paying subscribers only
Already have an account? Sign in.