News websites with an increase number of unique visitors because of COVID-19
Taboola this week is seeing an increase in readership on Business news – 69% increase – Local News – 53% increase – Government & Politics – 49% increase – General News – 12% increase. According to Taboola, this is related to the growing number of COVID-19 cases in the USA.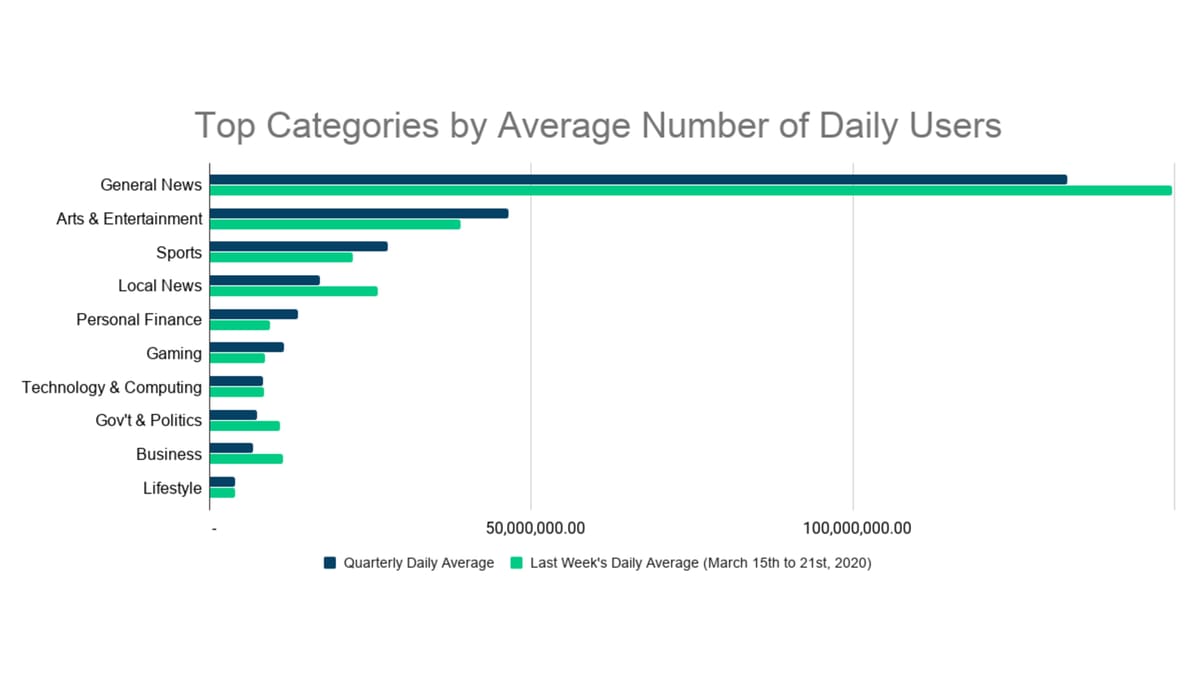 This post is for paying subscribers only
Already have an account? Sign in.