Data News
Ogury partners with DoubleVerify to avoid ad fraud
Ogury is using DoubleVerify's pre-bid technology to avoid ad fraud.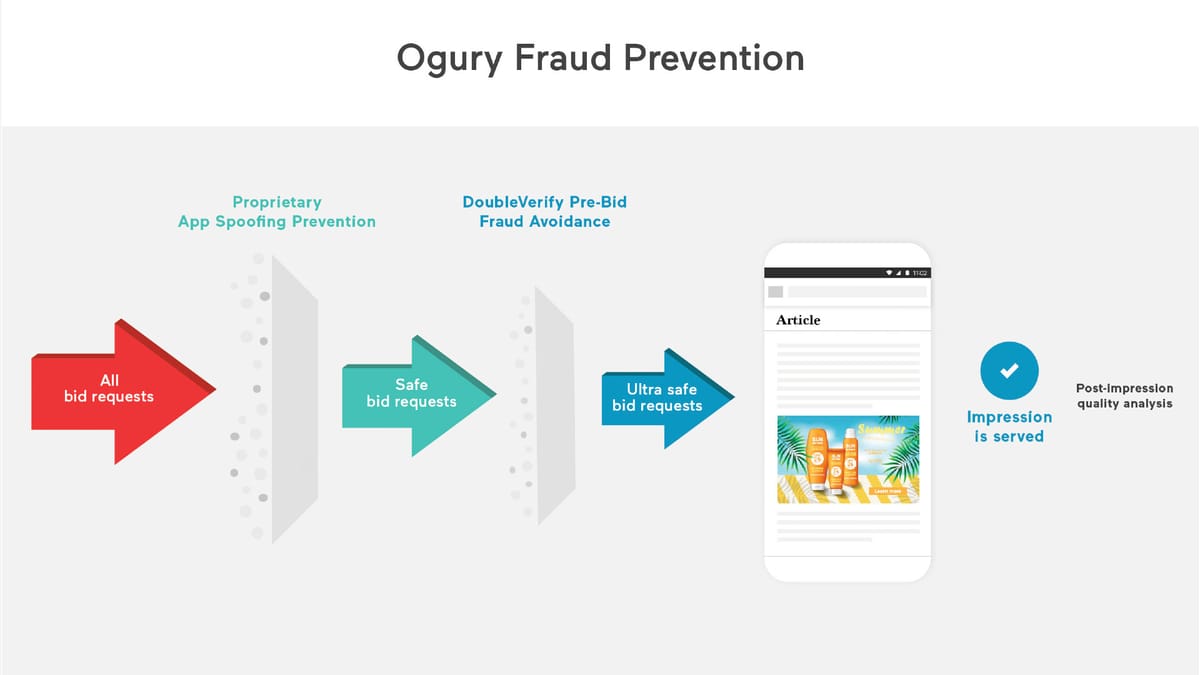 Ogury this week announced a partnership with DoubleVerify to avoid ad fraud. Google says the integration with DoubleVerify adds two layers of fraud prevention to ensure ads are delivered to real humans in the intended environment.
"Ad fraud puts advertisers' investments and reputations at risk with consumers. While many advertisers rely on third-party fraud reporting, these technologies often report on fraud only after it happens, which is too late," said Ogury's Senior Vice President of Product Antoine Barbier. "Ogury Brand Protection consists of three pillars: data safety, ensuring traceable and trusted consent in compliance with GDPR and CCPA, brand safety, vetting all partners to ensure appropriate content for our advertisers, and fraud prevention. The release of our proprietary technology and our partnership with DoubleVerify strengthen our fraud prevention pillar, employing multiple levels of protection to ensure advertisers are protected pre-bid, and enabling advertisers to run virtually fraud-free campaigns."
Ogury is using DoubleVerify's pre-bid, avoiding fraud and invalid traffic (including app spoofing) before the impression is monetized.