Pinterest revenue grows 20% in Q4, but active users are decreasing
Pinterest this week disclosed the financial results for the last quarter of 2021. In Q4 2021, Pinterest saw the global Monthly Active Users (MAUs) decreasing 6%, year over year, to 431 million, but revenue grew 20% to $847 million.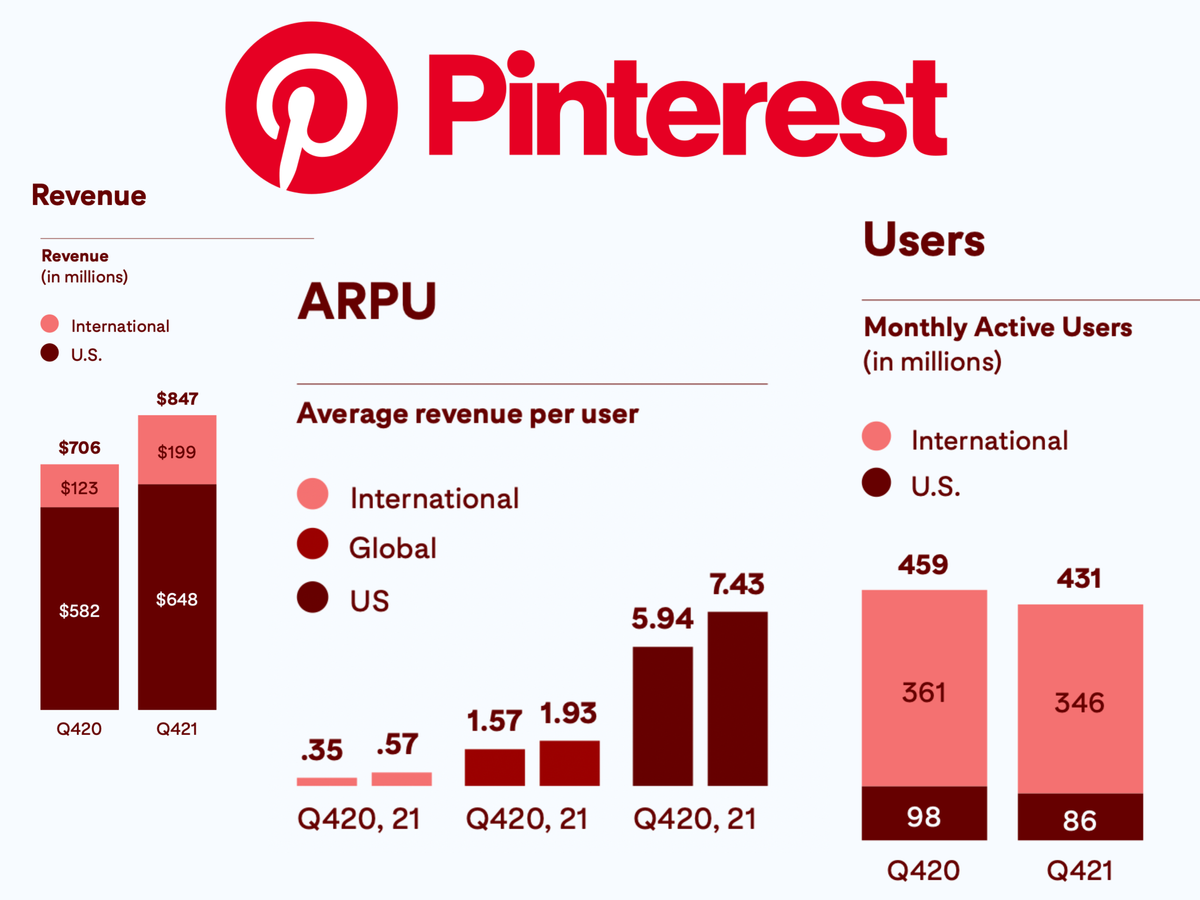 This post is for paying subscribers only
Already have an account? Sign in.