Pixalate: In-app ad fraud reaches 25% in Q2 of 2019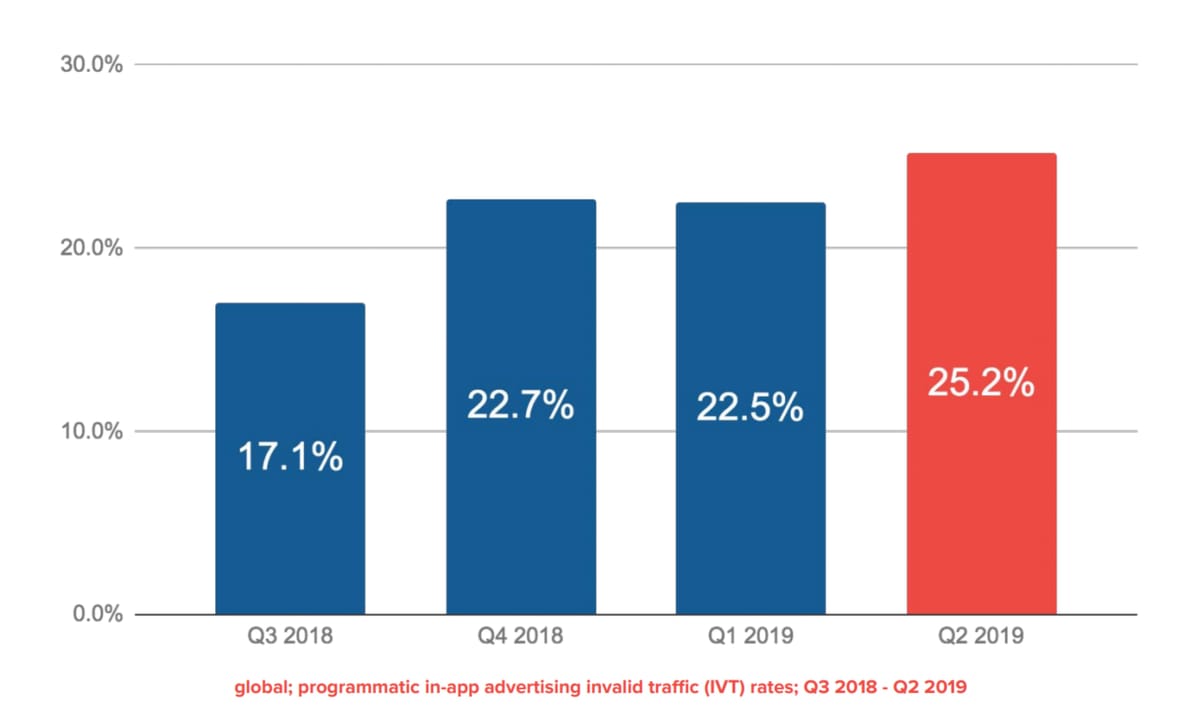 Pixalate this month revealed that In-app ad fraud is growing and in the second quarter of 2019 reached 25% of the ads.
These are findings of Pixalate's Q2 2019 Ad Fraud Report, that breaks down the latest in ad fraud across desktop, mobile in-app, and OTT/CTV.
Pixalate says that mobile IVT (Invalid Traffic) rates eclipsed 25% for the first time. Ad fraud is similar in Android (25.9%) and in iOS (24.7%), but is growing faster in iOS. iOS has a higher video IVT, while Android has more display IVT.
According to Pixalate, advertisers buying only ads.txt authorised inventory will have less ad fraud. Sites with ads.txt had 8.4% less IVT.
Another finding from Pixalate is that in-app fraud is 3 times higher than web, and one third of mobile in-app programmatic video is IVT.