Display News
Prebid.js has how 5 years
Prebid.js has now over 20,000 live implementations, had over 650 engineering contributors, more than 250 approved bid adapters, and 13 user ID modules.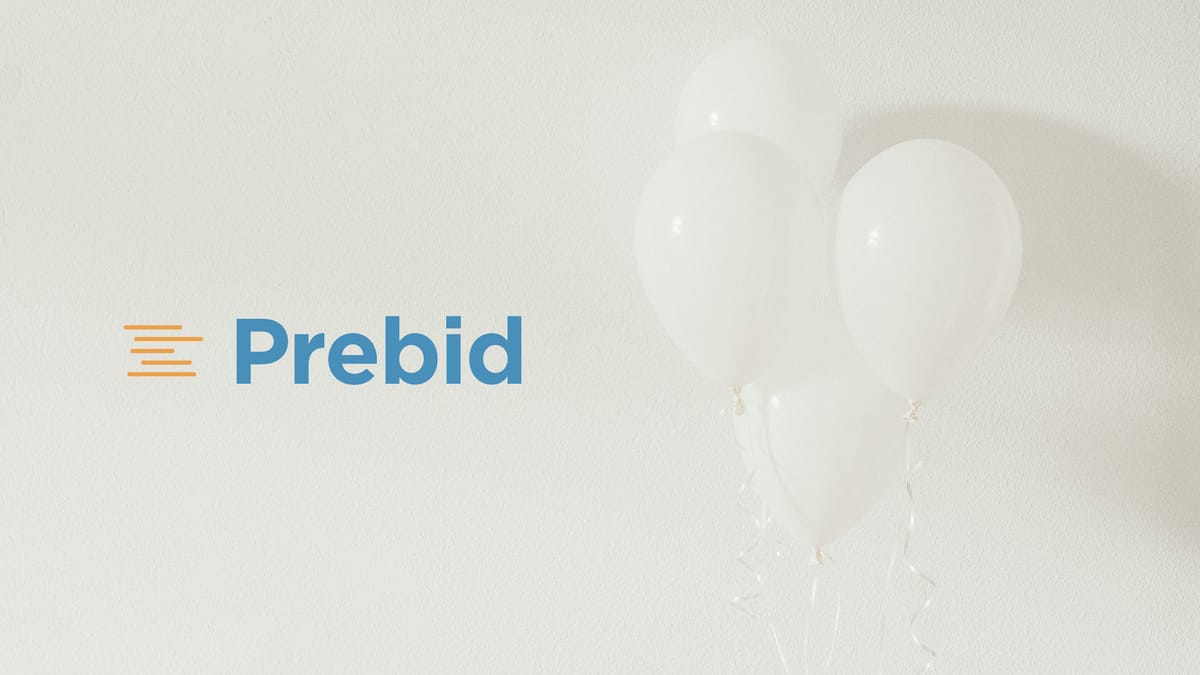 Prebid.js has now 5 years, the Prebid.org organization announced. Prebid.js was created 5 years ago, and according to Prebid.org, the organization that oversees Prebid, there are 20,000 live implementations, Prebid.js had over 650 engineering contributors, there are more than 250 approved bid adapters, and there are 13 user ID modules.
Prebid.org leader-member companies include Index Exchange, Magnite, MediaMath, OpenX, PubMatic, SpotX, The Trade Desk, and Xandr.
Prebid.org manages the open-source projects Prebid.js, Prebid Mobile, and Prebid Server, as well as projects focused on Identity, Video, and Native.
Prebid.org says that the formation of additional task forces on CTV-OTT and Taxonomy signals the continuity of the organization. The CTV-OTT task force is extending Prebid's video work to handle long-form video content and is focused on issues such as Unified auctions, support for ad pods, and competitive separation. The Taxonomy working group will seek to establish standards for log file transparency audits, content categories, and audiences.
"Prebid.org was established to promote fair, transparent, and efficient header bidding and over the past three years, it has both stayed true to this goal and has grown well beyond it," said Tom Kershaw, Chairman of Prebid.org. "As the programmatic industry continues to mature, Prebid.org will continue to play an important role in fostering collaboration and driving forward the open-source and community-driven projects that are needed to solve the challenges within our industry."
Prebid is an open-source header bidding solution, enabling all partners to bid simultaneously, instead of a waterfall solution: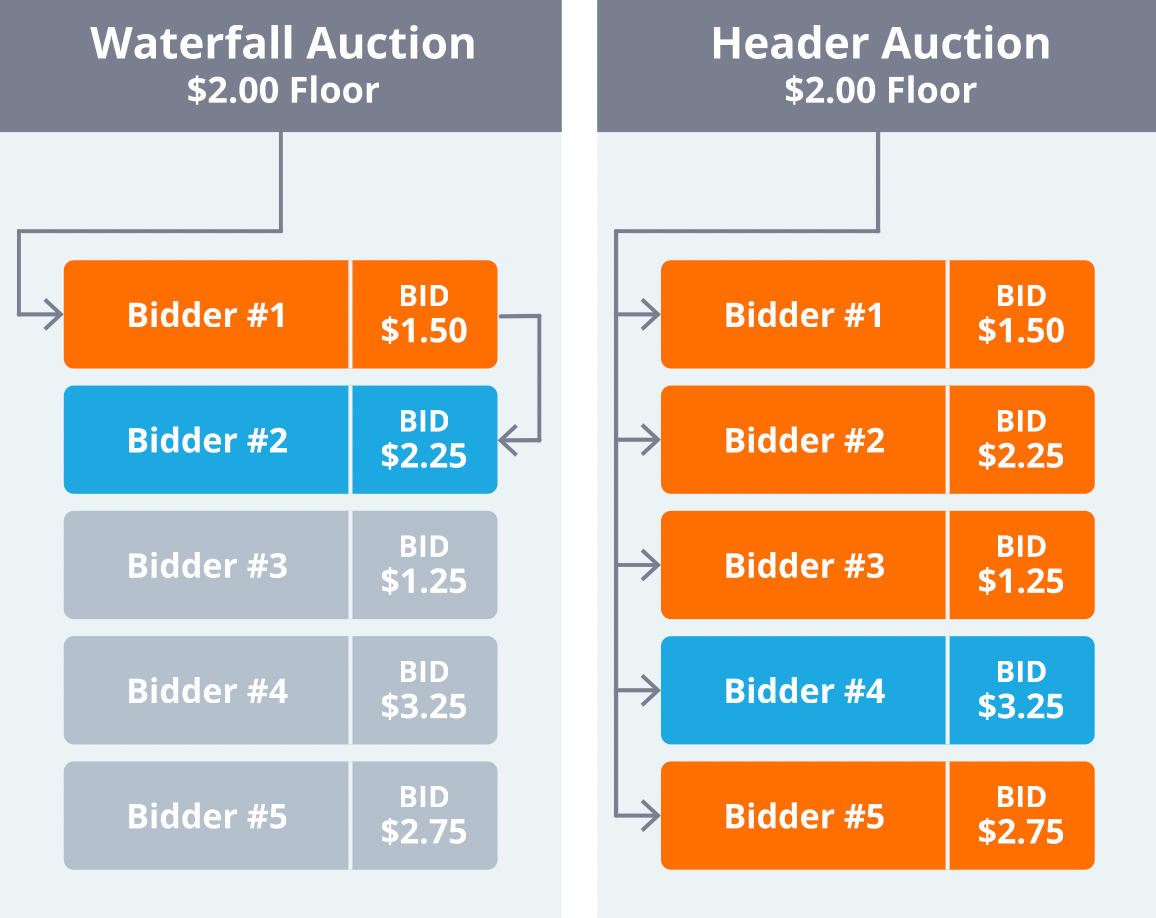 Last month, OpenX launched Apollo, a new product that gives publishers of all sizes the ability to customize and optimize their Prebid configuration and maximize programmatic revenue.