Display
PubMatic files for an IPO in Nasdaq with the ticker symbol PUBM
PubMatic was founded 14 years ago and is currently processing 134 billion ad impressions daily.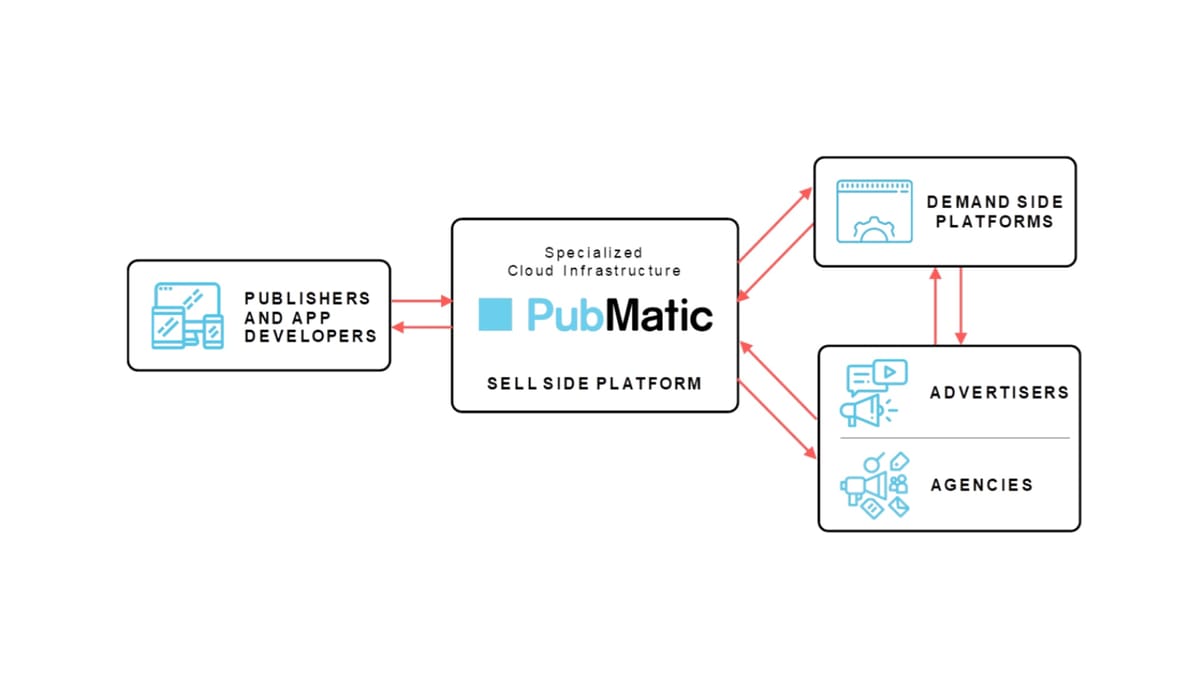 PubMatic this month filed for an initial public offering (IPO) of its Class A common stock. PubMatic is one of the main Sell Side Platforms (SSP), founded 14 years ago, and is currently processing 134 billion ad impressions daily.
PubMatic identifies itself as a company that provides a specialized cloud infrastructure platform that enables real-time programmatic advertising transactions.
PubMatic says it is serving approximately 1,100 publishers and app developers, including many of the leading digital companies such as Verizon Media Group and News Corp.
PubMatic identifies as a risk for its business if the use of digital advertising is rejected by consumers, through opt-in, opt-out or ad-blocking technologies or other means. PubMatic says this could be an adverse effect on the business.
PubMatic states that their business depends on the ability to collect, use, and disclose data to deliver advertisements and any limitation imposed on the collection, use, or disclosure of this data could significantly diminish the value of their solution and cause them to lose publishers, buyers, and revenue.
The Numbers
According to PubMatic, in 2018, the company had $99.3 million in revenue, and in 2019, the revenue was $113.9 million. PubMatic says it has achieved profitability while growing the business. The net income was $4.4 million and an adjusted EBITDA of $20.4 million in 2018. In 2019, the net income was $6.6 million, and adjusted EBITDA of $23.3 million.