Data
Smart launches Smart Buyer Connect (SBC)
Smart Buyer Connect provides buyers with insights of the inventory available in Smart exchange.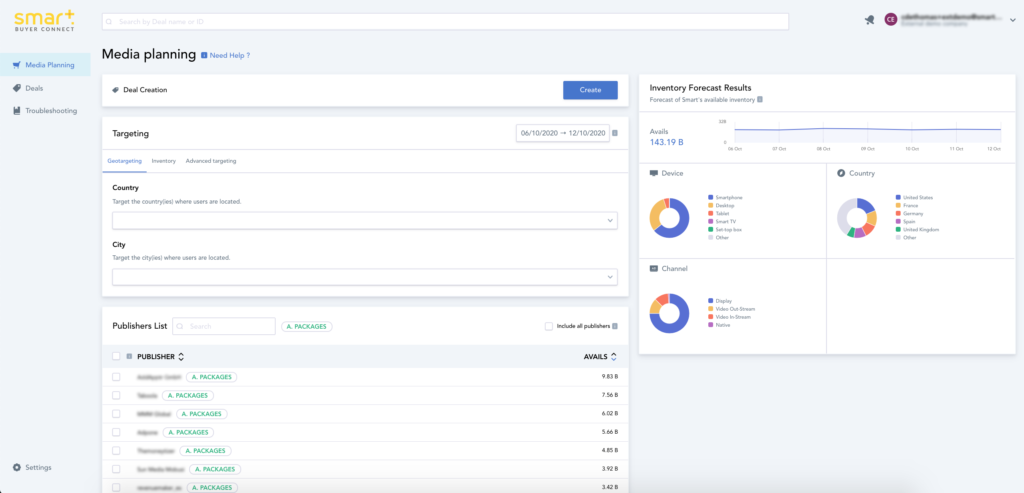 Smart last week launched Smart Buyer Connect (SBC), a platform where advertisers can manage deals and private marketplace (PMP) buying. Advertisers can discover inventory with Smart's publishers.
Smart Buyer Connect (SBC) has forecasts and facilitates media buying in real-time. Smart says SBC provides advertisers with an overview of the entire volume of auctions available on Smart's supply-side platform (SSP), and the visibility of the publishers available.
According to Smart, advertisers can also create customizable auction packages, selecting targeting parameters – including formats, performance, audience segments, and semantic context.
"At Smart, we take a shared-interest business approach, serving the needs of both the demand and supply side, rather than the needs of the middleman", commented Arnaud Creput, CEO of Smart. "We are very pleased to announce the launch of SBC to support this approach – facilitating direct and high-performing deals that improve our buyers' user experience and results. In this way, we hope to rebuild trust within programmatic trading, offering value path optimisation built fundamentally on transparency, accountability, and data security."