Snapchat introduces Dynamic Stories from select publishers
Dynamic Stories are available in the Discover feed and they are updated in real time.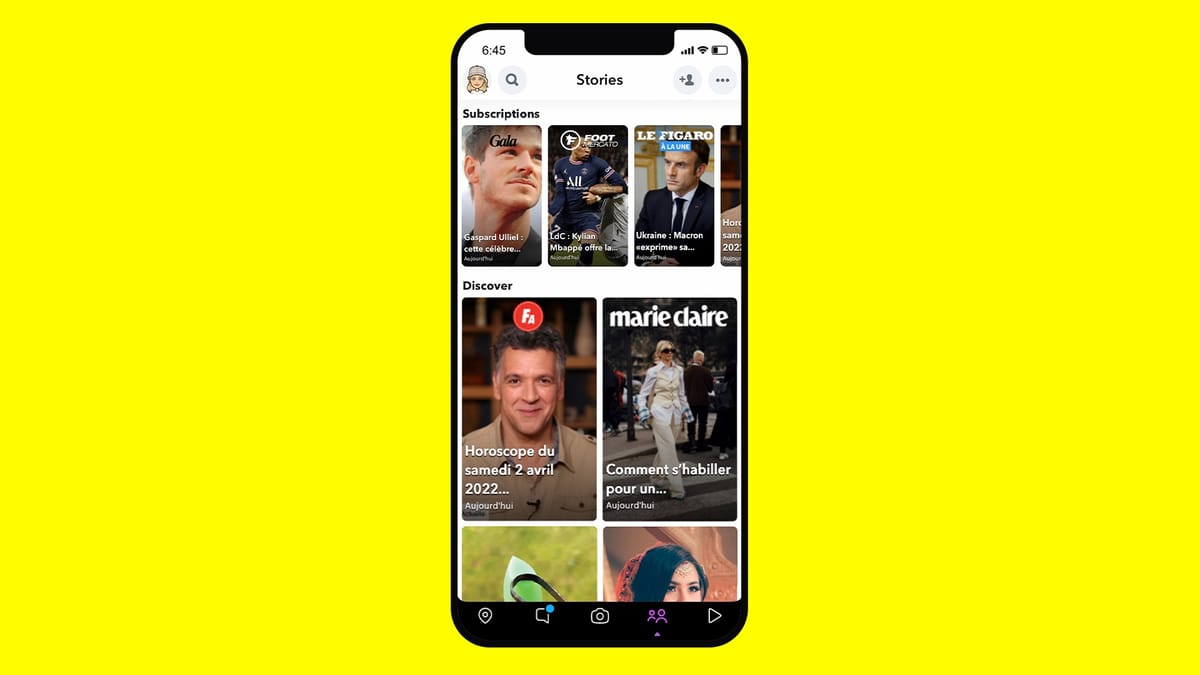 Snapchat this month announced that is introducing Snapchat, a new format where publishers can automatically create Stories from the RSS Feed.
Dynamic Stories are closed to select publishers, where Snapchat acts as a gatekeeper. Snapchat says will not offer an unmoderated open newsfeed.
Early publishers are:
US: Axios, Bloomberg, BuzzFeed, CNN, Complex Networks, Condé Nast (Self, Vogue), ESPN, Insider, New York Post, Page Six, The Wall Street Journal, The Washington Post, TMZ, Tom's Guide, Vice.
UK: British Vogue, GQ UK, PinkNews, The Independent, The Mirror
France: Femme Actuelle, Foot Mercato, Gala, GQ France, Le Figaro, Marie Claire FR, Paris Match, Vogue France
India: GQ India, MissMalini, Pinkvilla, Sportskeeda, The Quint, Times Now, Vogue India
Adweek reported today this program is a way for publishers to generate passive revenue with content they produced.
According to Snapchat, in the first week of the war in Ukraine, The Washington Post reached over 1.1 million Snapchatters with its coverage of the conflict.
In France, Foot Mercato has grown to over 100,000 unique monthly viewers and is approaching 10,000 subscribers.