Spotify expects to reach 8 Billion euros in 2020, same revenue of YouTube 3 years ago
Spotify last week gave the guidance for 2020. In the financial statement for the Q4 of 2019, Spotify says it expects to reach a total revenue between €8.08 and €8.48 billion, which is the same as YouTube did 3 years ago.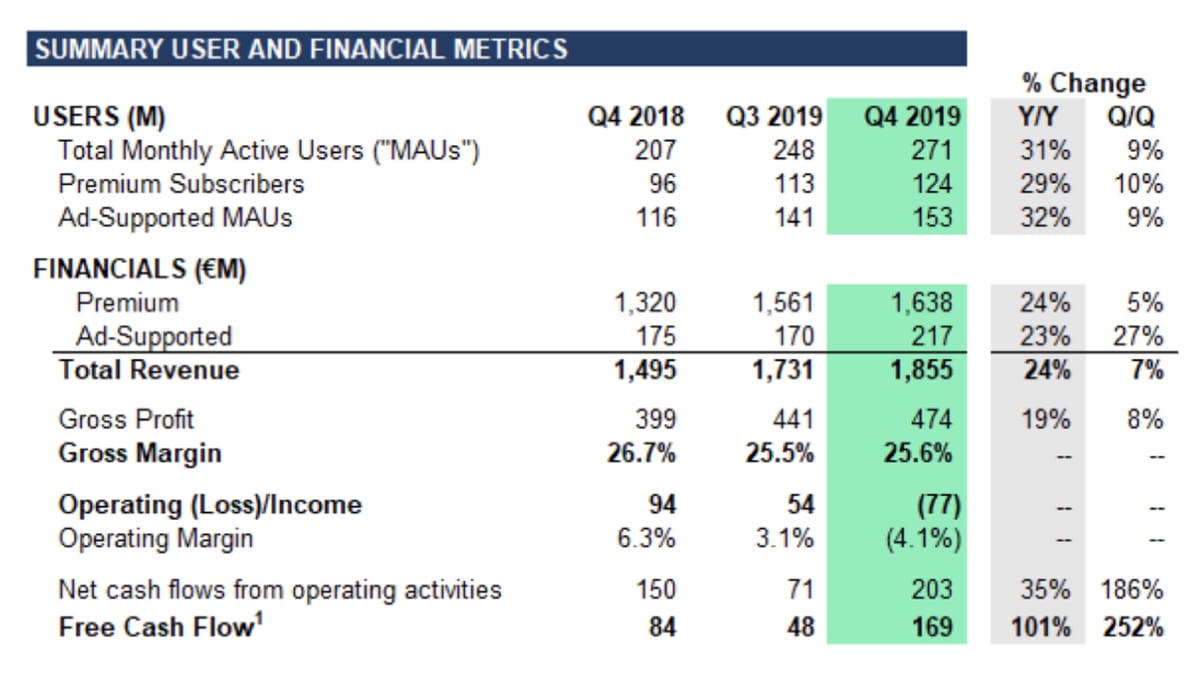 This post is for paying subscribers only
Already have an account? Sign in.