TikTok introduces Brand Lift Studies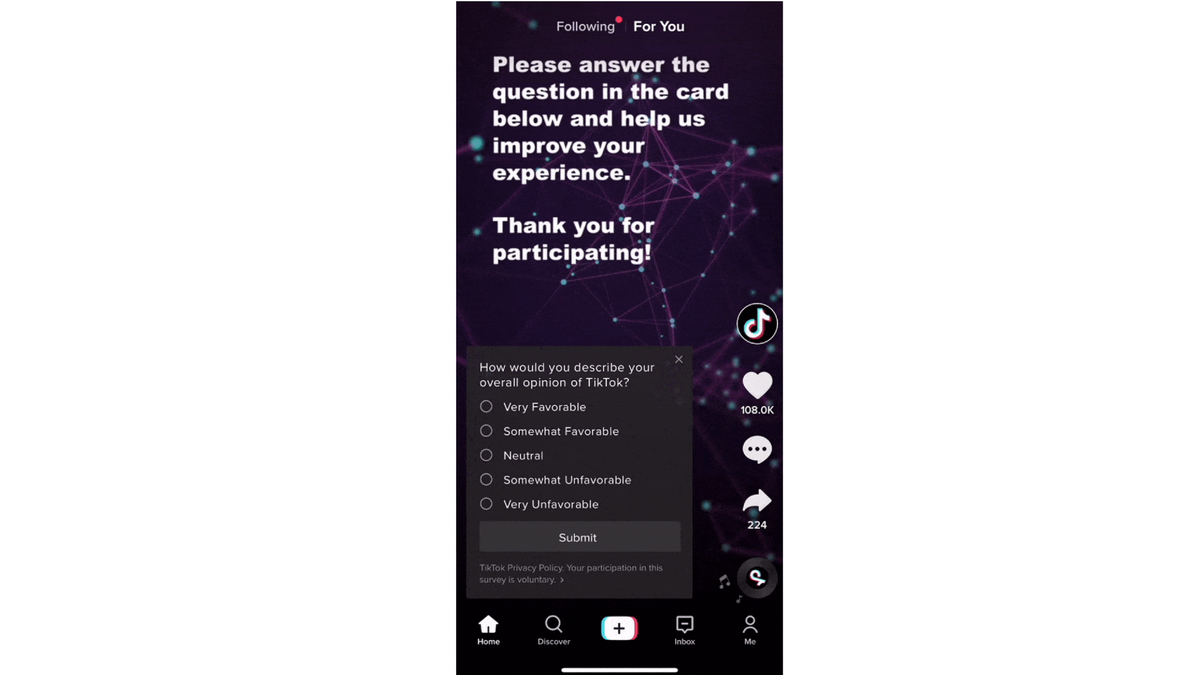 TikTok this month introduced Brand Lift Studies (BLS) in TikTok Ads. Advertisers can now have data to understand and measure the impact of their campaigns.
TikTok BLS questionnaires show in-feed, with music and motion graphics.
In the announcement, TikTok said it has integrated Kantar as the third-party verification measurement partner of the BLS (Brand Lift Study).
"We know from Kantar's Media Reactions study that TikTok is the platform on which consumers globally feel they have the best advertising experience, so it's critical for advertisers and their agencies to understand what works on the platform," said Nicole Jones, Senior Vice President, Growth & Strategy, Media & Content at Kantar. "We are thrilled to be named TikTok's third-party verification partner to help quantify the impact of advertising on its platform and help advertisers gain value from their marketing investments."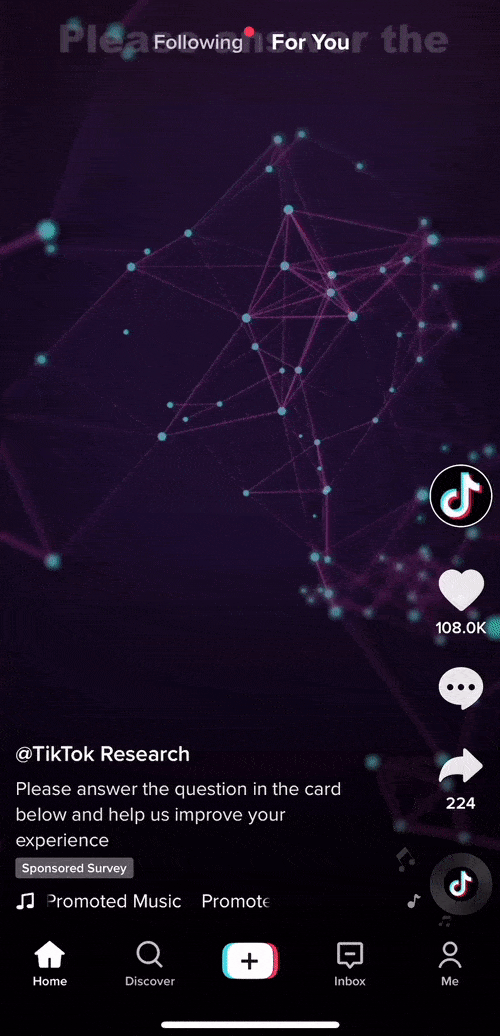 Acccording to TikTok, with the BLS advertisers can apply experimentation processes, and with the data, shift, improve, and segment resources towards impactful campaigns and efforts.