Mobile
What is SKAdNetwork (SKAN)?
Google until now only told publishers to prepare their SDKs for iOS 14.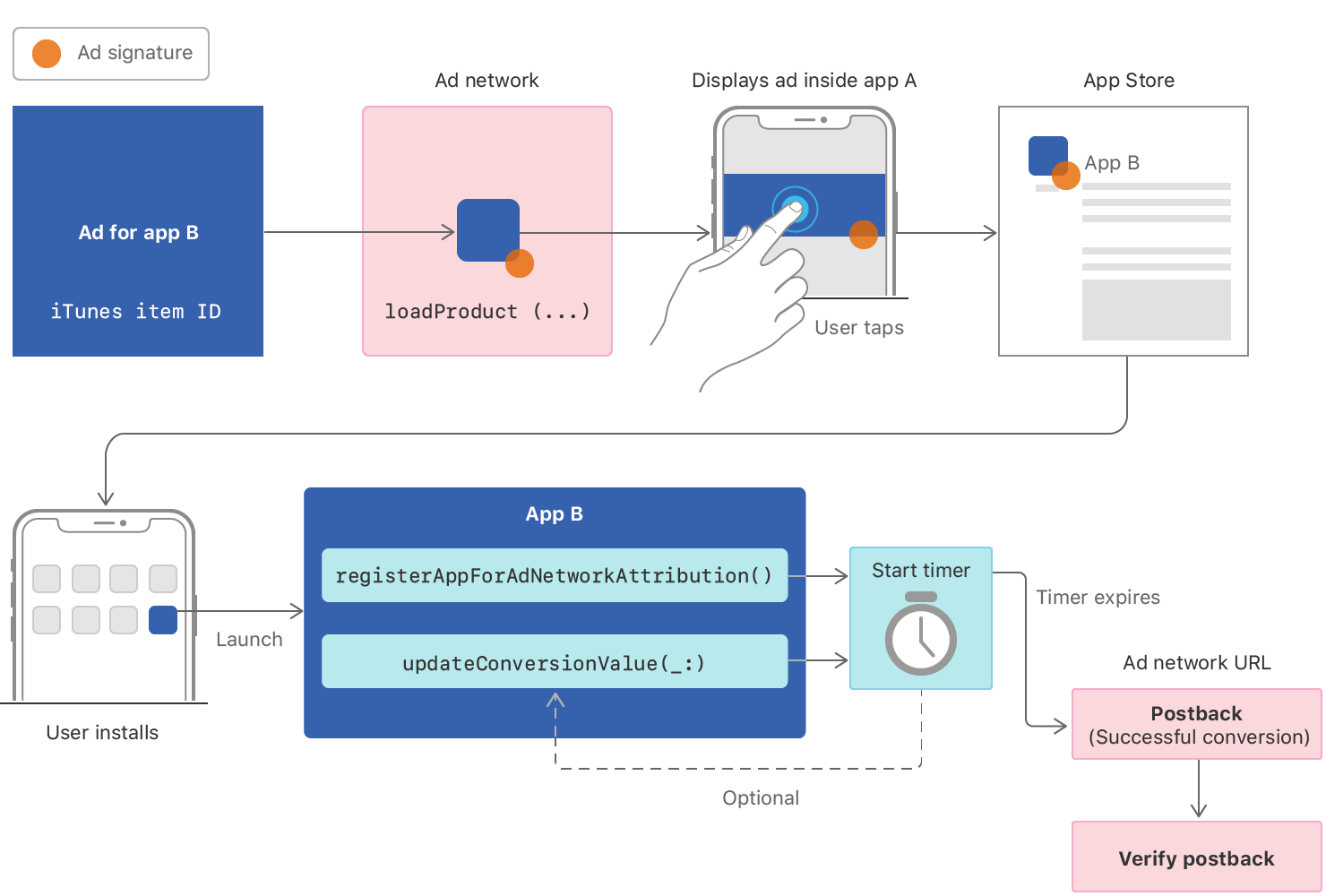 SKAdNetwork is an ad network API. Apple launched SKAdNetwork API in March 2018, with the iOS 11.3. According to Apple, SKAdNetwork (SKAN) API helps advertisers measure the success of ad campaigns while maintaining user privacy.
Via SKAdNetwork API attribution, a user needs to tap an ad so the conversion is attributed to the ad network. Examples of ad networks are Facebook, Google.
With the Apple's new mandatory consent manager, Facebook said it will use the SKAdNetwork API attribution on the iOS14. This comes with limitations: advertisers can only have attribution at campaign level (not on creative level), and they can only have 9 active campaigns at a given time associated to an app. 9 campaigns can be restrictive, when an app is global, as normally advertisers have campaigns per country. Facebook will also require new ad accounts to run app install ads targeting iOS 14.