Search
Yelp introduces Ad Goals, Audience Size Estimator, and Keyword Targeting
Yelp says the new features bring more transparency to advertisers.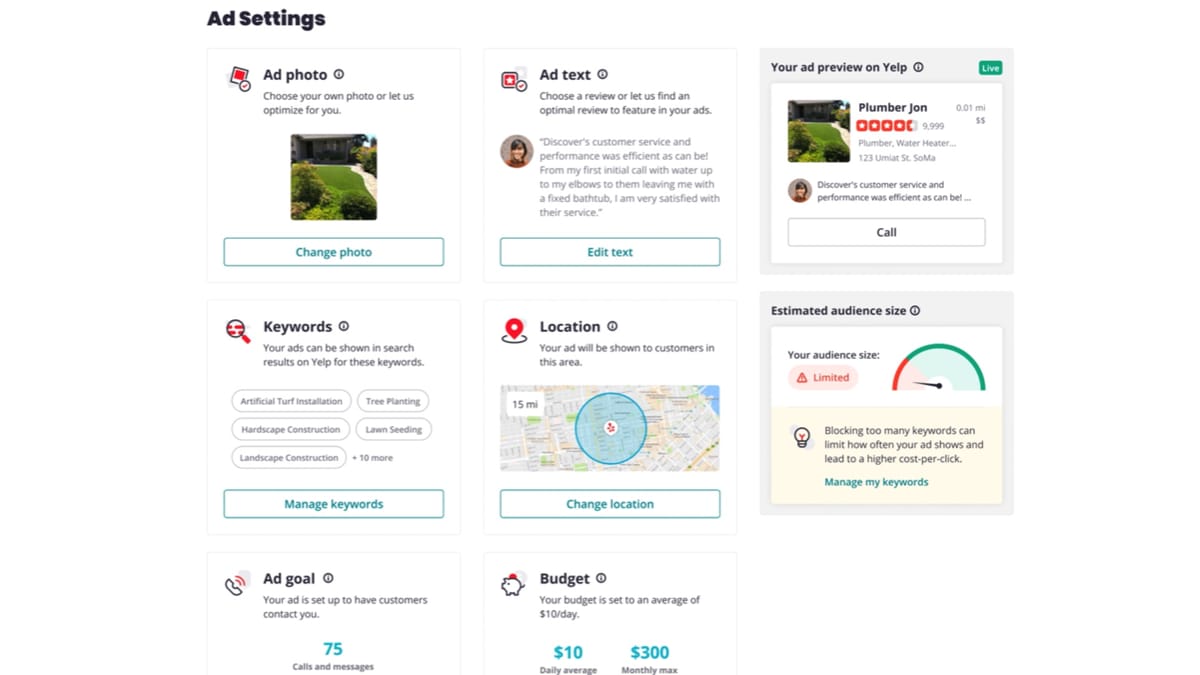 Yelp last month announced the redesign of the Ads Dashboard and the introduction of Ad Goals, Audience Size Estimator, and Keyword Targeting on the Yelp Ads campaigns.
Advertisers can now review reporting and tracking information directly on the dashboard.
On the Yelp Ads campaigns, advertisers can set up Ad Goals, a new feature enabling buyers to choose what type of engagement they want to drive, such as phone calls and website visits.
With Keyword Targeting, advertisers are able to remove keywords that you don't want your ad to appear for in Yelp searches. Yelp says this helps advertisers to only reach the people who make their business.
The new Audience Size Estimator informs advertisers how the ad parameters will impact the potential audience. The widget shows advertisers how large is the estimated monthly audience.