Cloudflare launches Radar, a free dashboard with insights on domains and internet usage
Cloudflare Radar gives insights per country, or globally, on internet usage and domains. The data comes from the requests in Cloudflare's network.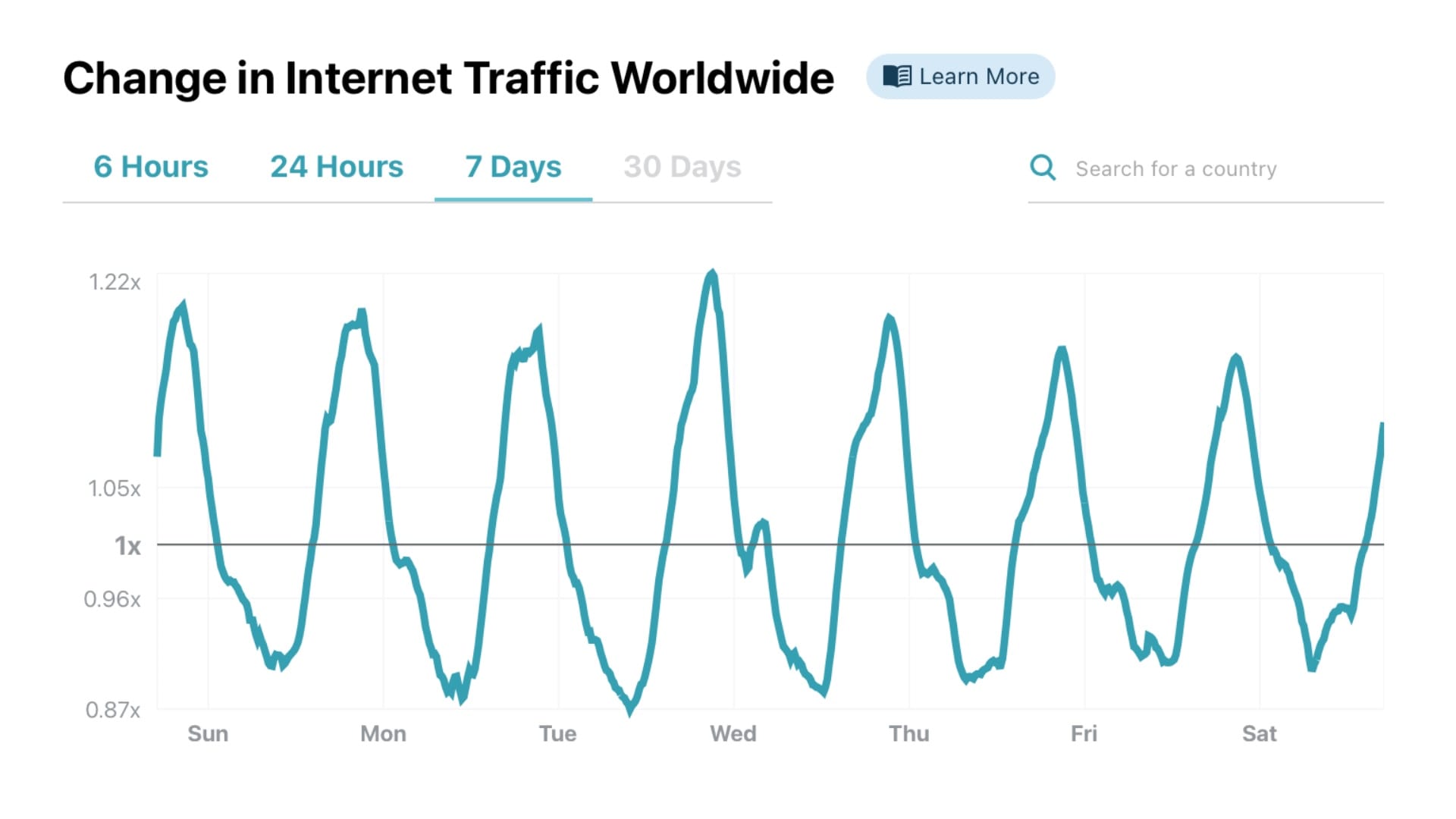 Cloudflare last week launched Radar, a free dashboard with insights on domains and internet usage. The dashboard has data available for the last hour, last 24 hours, last 7 days, and in the future for 30 days.
Cloudflare is a CDN (Content Delivery Network) and a DNS provider. Marc Lamik, Director of Product at Cloudflare, wrote that the company is handling on average 18 million HTTP requests and 6 million DNS requests. Marc Lamik says that with 1 billion unique IP addresses connecting to Cloudflare's network, Cloudflare has one of the most representative views on Internet traffic worldwide.
Cloudflare Radar shows a global overview and an overview per country. It shows the most popular and trending domains, via an algorithm that does the calculation. There is also a search bar that enables a user to search for a specific domain or IP address to get detailed information about it.
According to Cloudflare, the Radar also shows the attack activity with the different types of cyberattacks observed by Cloudflare.
In Radar, Cloudflare is also showing the top browsers, the distribution of mobile vs. desktop traffic, the percentage of traffic detected as coming from bots, the use of HTTPS, and the share of IPv6.
On the domain level, users can now dig deeper into individual domains. Cloudflare is attributing badges to each domain if it supports TLS, IPv6, DNSSEC, and eSNI. According to Cloudflare, there is also an indication of the age of the domain (since registration) and its worldwide popularity.
Other similar websites like Radar are Alexa and SimilarWeb.