Search
Google deprecates the old Keyword Planner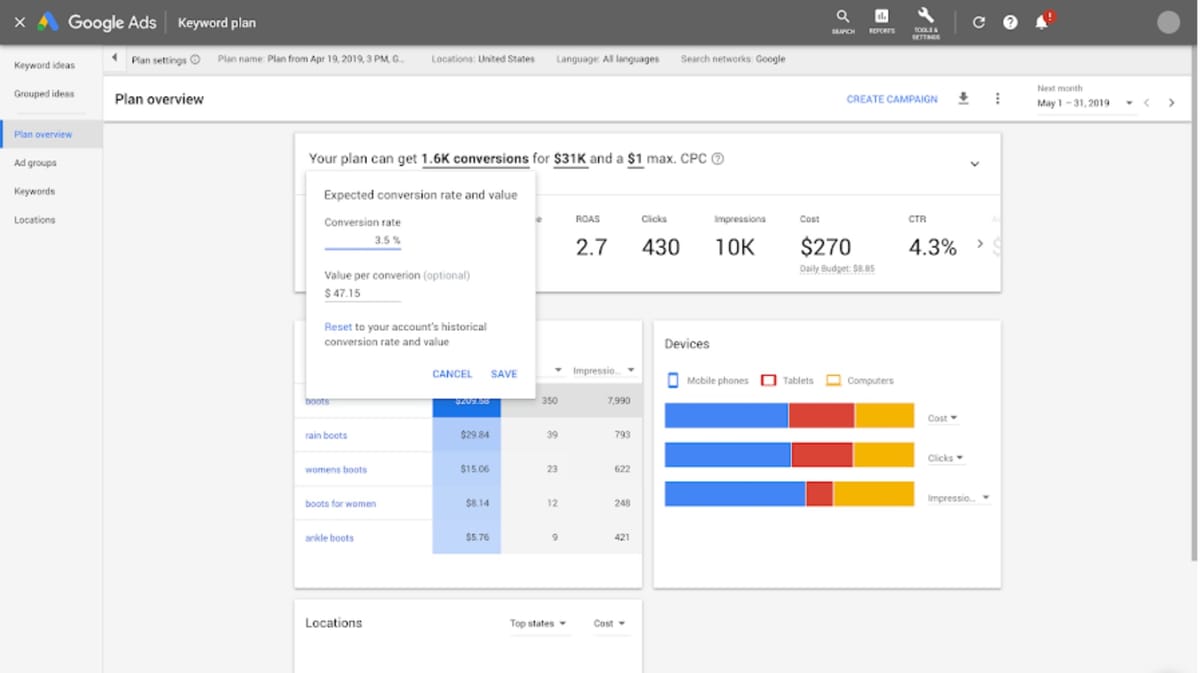 Google this week deprecated the old Keyword Planner and said that the new Google Ads keyword planner is now feature complete.
The Google Ads plan overview changes based on: match types, locations, language, and search networks advertisers select.
Jane Kim, Product Manager at Google Ads said Google simplified the navigation and improved forecasting based on feedback.
The new Google Ads keyword planner enables advertisers to:
Download trend data for individual keywords
Use up to 10 seed terms at a time
Get more granular competition ranking across keyword ideas
Save keyword ideas to existing campaigns
Get daily budget suggestions in the plan overview
Find the in-account status for uploaded keywords
View forecasts for all languages