Triton Digital launches a report with the top podcasts in the United States
Triton Digital yesterday expanded the podcast reporting with the United States of America. The Podcast Report provides a ranking of the Top Podcasts as well as the Top Networks in the U.S., as measured by Podcast Metrics.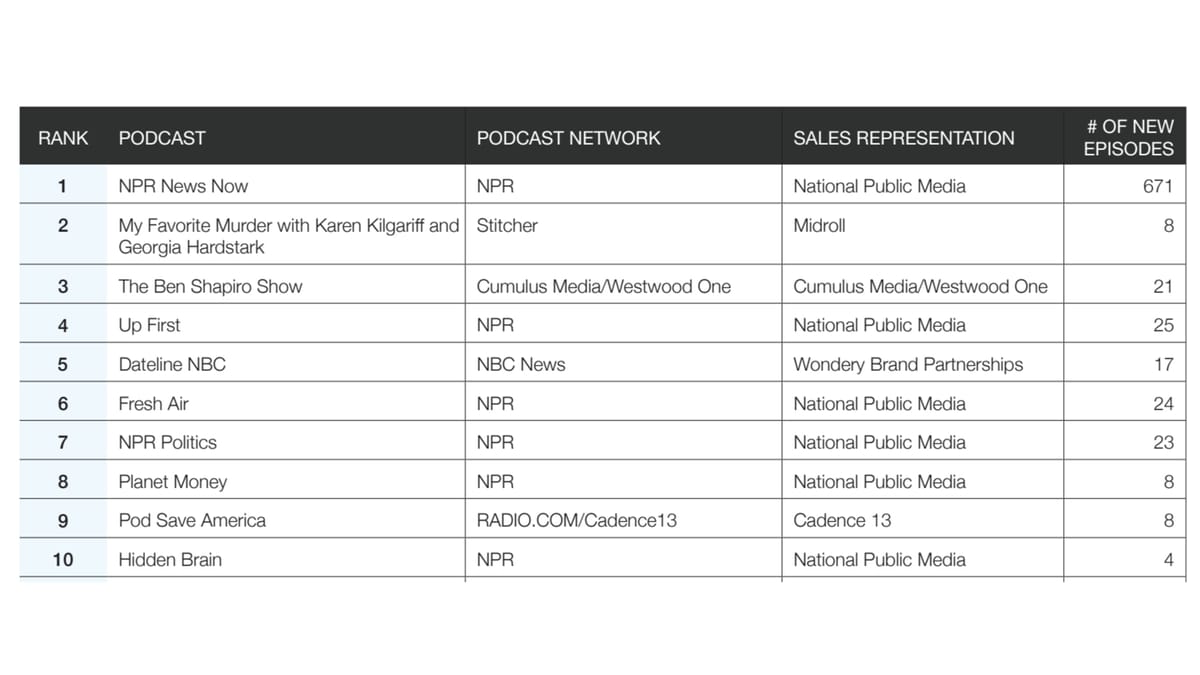 This post is for paying subscribers only
Already have an account? Sign in.