Retail
Amazon rolls out Manager Account enabling advertisers to share accounts
In Manager Account, advertisers can share accounts, and have access to insights, billing, and user management.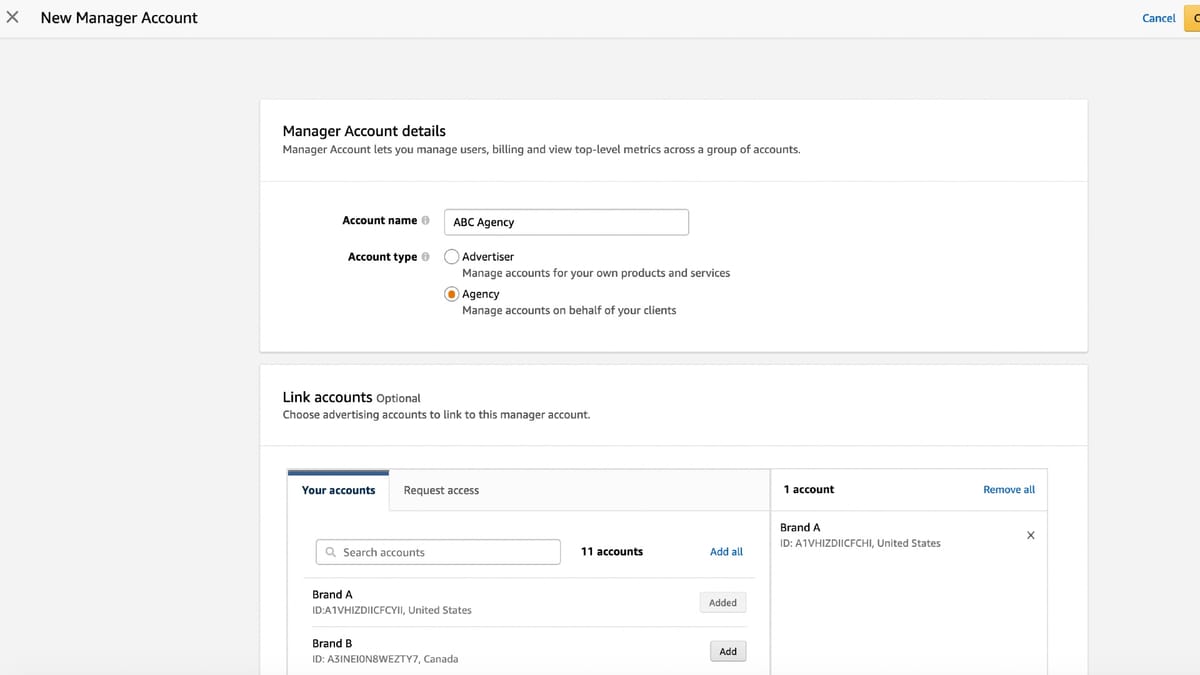 Amazon yesterday rolled out Manager Account, a new feature that enables advertisers and agencies to link multiple accounts so that they can manage users, handle billing, and view account-level alerts, insights, and performance metrics in a single dashboard.
Manager Account works with seller and vendor accounts. Pratham Sarin, Sr. Product Manager at Amazon wrote that advertisers can link European accounts for UK, FR, DE, IT, and ES, or they can link North American accounts for US, CA, and MX.
According to Amazon, on Manager Account gives insights and alerts for all linked accounts. Advertisers can export metrics such as sales, spend, orders, click-through rate, impressions, new-to-brand, clicks, and cost per click.
Manager Account has a consolidated list of billing actions on the billing and payments page, plus access management, where advertisers can add or remove user accesses.