IAS releases benchmarks for the first half 2020
IAS benchmarks include viewability on desktop display, desktop mobile, mobile web display, mobile web video, mobile app display, and mobile app display.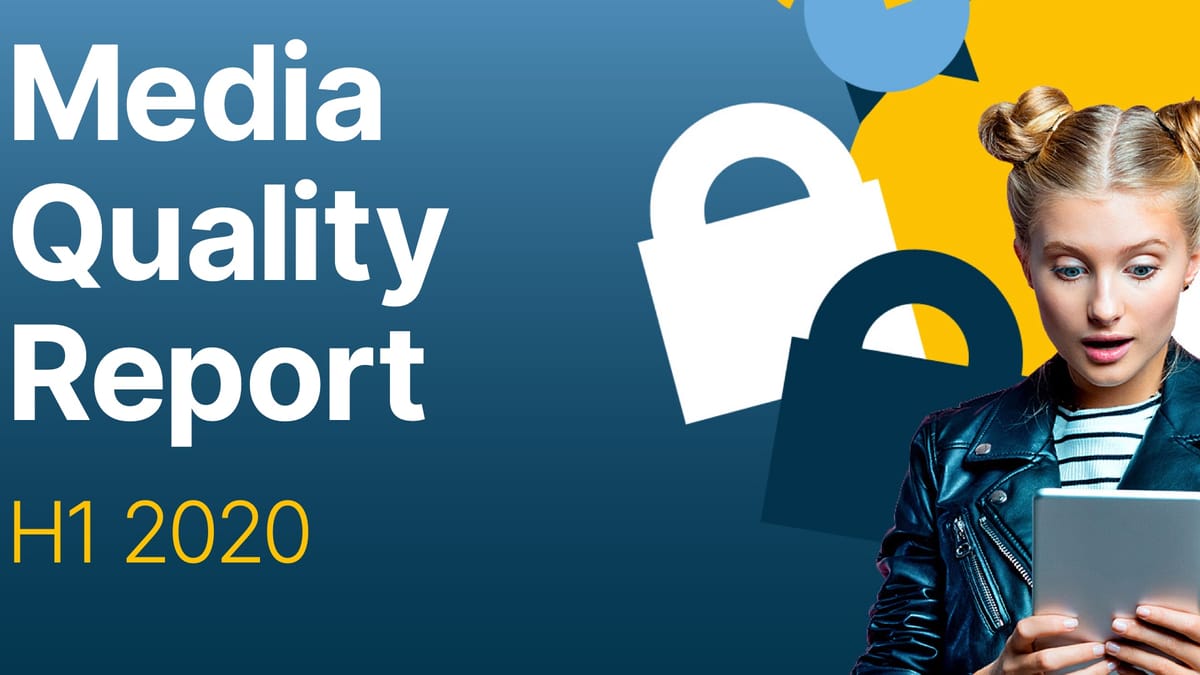 Integral Ad Science yesterday released the Media Quality Report H1 2020. The report contains global benchmarks on viewability, time-in-view, ad fraud, and brand safety.
The global benchmarks for viewability:
Desktop Display: H1 2019 69.2% H1 2020 71.9%
Desktop Video: H1 2019 71.9% H1 2020 75.2%
Mobile Web Display: H1 2019 60.4% H1 2020 67.6%
Mobile Web Video: H1 2019 68.8% H1 2020 73.6%
Mobile App Display: H1 2019 62.3% H1 2020 70.8%
IAS has viewability benchmarks per country on the report. The countries available are Germany, Spain, India, New Zeland, Italy, Singapore, Japan, France, Australia, Canada, the US, and the United Kingdom. In general, all viewability benchmarks went up on all formats and countries.
The time-in-view for desktop display was 23.14s, for Mobile Web Display was 15.71s, for and for Mobile App Display was 24.24s.
The country with higher ad fraud in web display was Japan, in mobile and desktop. IAS says relatively modest adoption of anti-fraud solutions and Ads.txt in Japan has left the door open for increased levels of invalid traffic activity, particularly for programmatically transacted inventory.