Social News
Meta Verified expands to businesses in Canada
Meta yesterday announced it is expanding its Meta Verified test to businesses on Instagram and Facebook in Canada.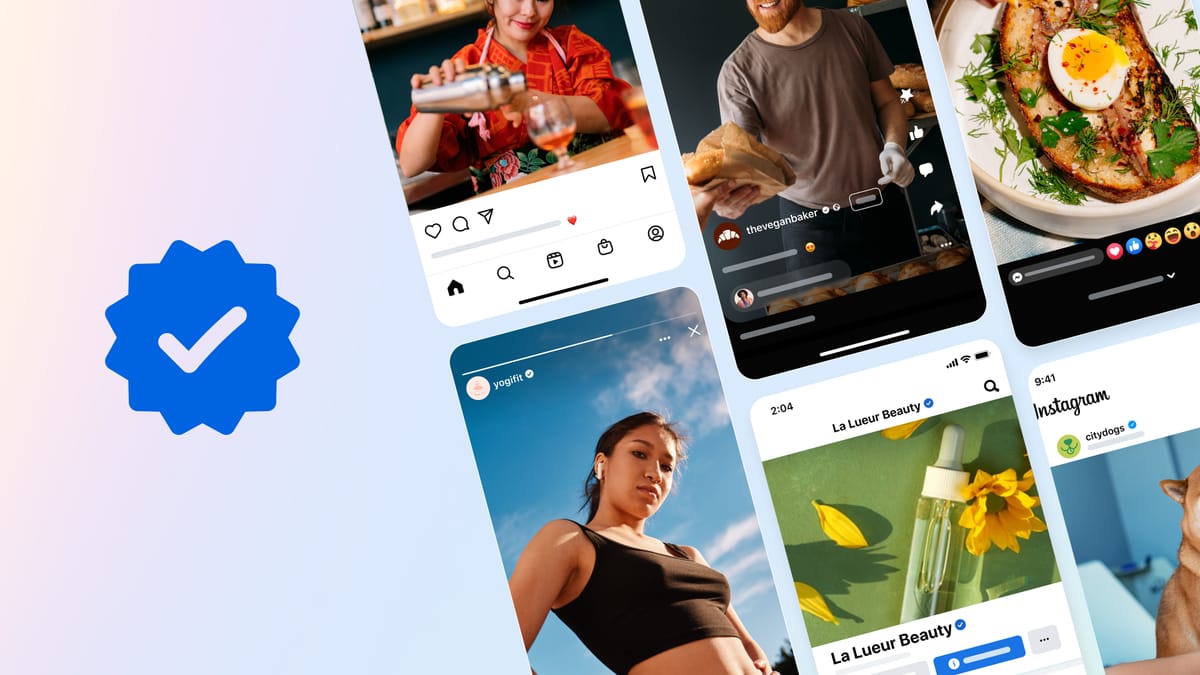 Meta yesterday announced it is expanding its Meta Verified for businesses on Instagram and Facebook in Canada. Meta Verified is a subscription service that provides businesses with a number of benefits, including a verified badge, impersonation protection, access to account support, and new ways to be discovered by customers.
The monthly subscription fee for Meta Verified for businesses in Canada is $36.99 CAD per Facebook page or Instagram account.
In order to be eligible for Meta Verified, businesses must meet certain requirements, including:
Having a Business Account or Instagram professional account
Having a minimum tenure of Business Account and selected Facebook page / Instagram account
Having a minimum page/account activity
Having 2-factor authentication (2FA) turned on
Once subscribed, businesses will have their information validated and will need to verify their connection to the business using methods such as phone number, email, or domain verification.
Meta Verified subscribers will also benefit from proactive monitoring for business impersonation. This means that Meta will be actively monitoring for accounts that are trying to impersonate verified businesses.
Meta Verified is designed to help businesses stand out on Meta's apps and build confidence with their customers. By subscribing to Meta Verified, businesses can show their customers that they are a legitimate business and that they are committed to providing a good customer experience.
Meta Verified for businesses was announced on September 19, 2023 at Meta's Conversations Conference in Mumbai. It is currently in beta testing in select countries, including New Zealand, and is expected to be rolled out to more countries in the coming months.
Benefits of subscribing to Meta Verified for businesses
A verified badge: This badge will appear next to business's name on Instagram and Facebook, and it will let customers know that they are engaging with the right business.
Impersonation protection: Meta will actively monitor for accounts that are trying to impersonate a business.
Access to account support: Businesses have access to dedicated support from Meta to help you with any account issues.
New ways to be discovered: Businesses will be featured as a Meta Verified business, and they will appear at or near the top of search results and as a recommended verified business to follow in feed.