Social News
Snapchat DAUs grow 18% YOY to 332 million
Snapchat had 332 million daily active users in Q1 2022.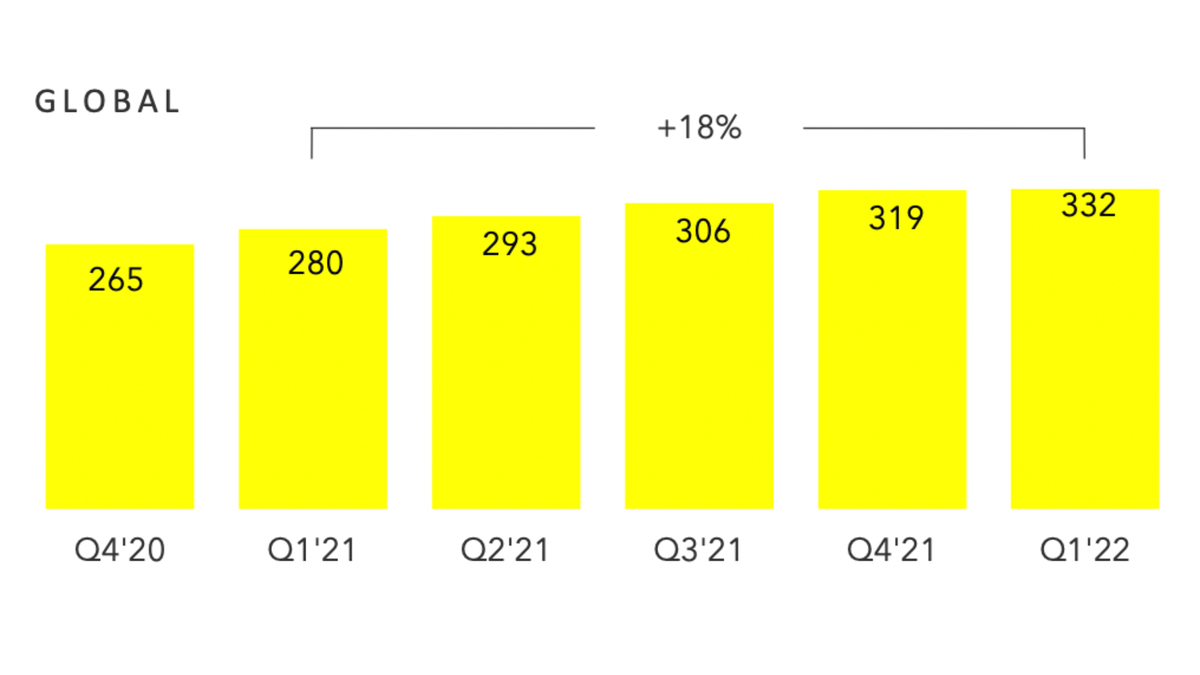 The number of Snapchat daily active users (DAUs) grew 18% year-over-year in Q1 2022, to 332 million users, Snapchat revealed last week.
Snapchat says it has observed a 350% increase in the number of Spotlight submissions using creative tools or Lenses compared with Q1 2021.
This month, Snapchat introduced Dynamic Stories from select publishers.
Average revenue per user (ARPU) was up 17% in Q1 2022, with the growth coming from Europe and North America. Snapchat's ARPU in Europe is 75% lower in Europe, when compared to the US.