Display
Taboola launches a Creative Shop
Taboola's Creative Shop combines data with human expertise.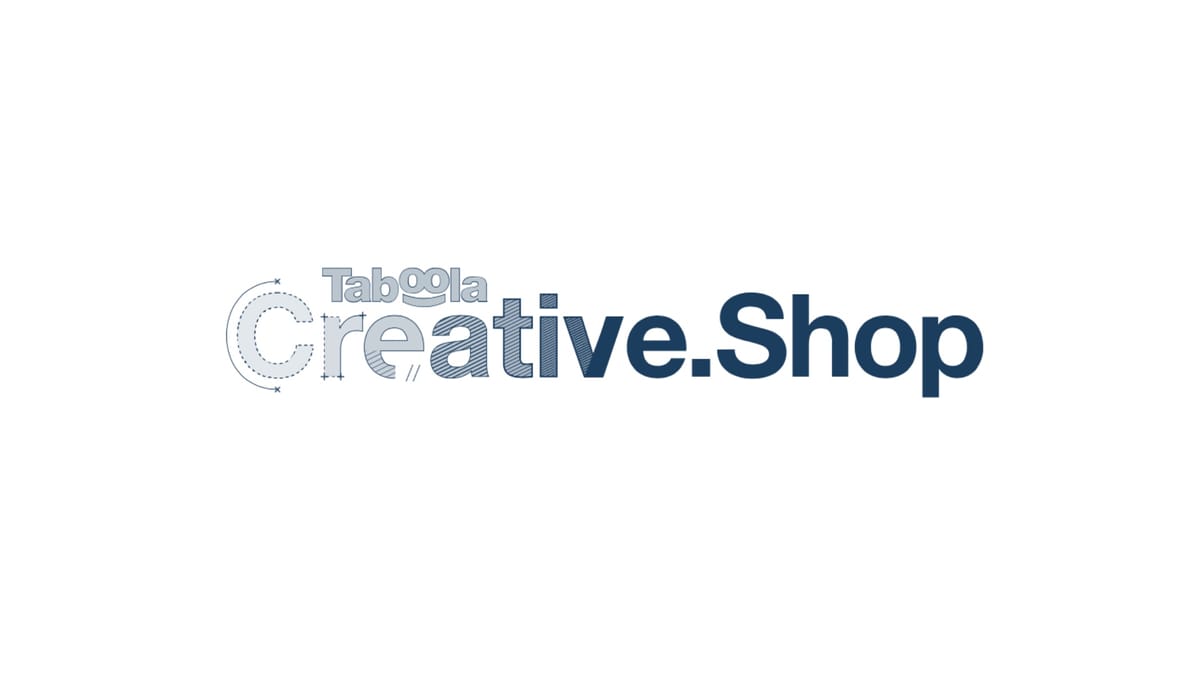 Taboola yesterday announced the official launch of a new advertising consultancy within Taboola. Creative Shop optimizes ad performance, based on data from hundreds of thousands of campaigns and industry experts.
"Testing, leaning, and continually improving advertising performance is more important now than ever before," said Adam Singolda, CEO, Taboola. "The Taboola Creative Shop is unique because it taps more than 13 years of our expertise in connecting brands with consumers to drive awareness, sales, or any metric that matters most to them. We've learned that consumer response to every element of an ad differs significantly over time and across marketing channels. We're dedicated to helping brands increase their results by utilizing our deep expertise and large historical dataset."
According to Taboola, since March 2020, over 200 brands are using it to optimize ad performance, including click-through rates (CTR), ad viewability, and return on ad spend (ROAS).
Taboola's Creative Shop leverages data from hundreds of thousands of advertising campaigns that have run on Taboola, as well as thousands of ongoing A/B tests. Creative Shop combines this dataset with a team of data analysts, content strategists, copywriters, graphic designers, and video editors to give brands the strategies and assets needed to drive more results for brand or performance advertising goals.
The initial results
Taboola says that one of the world's largest consumer packaged goods brands turned to the Creative Shop to optimize the size, length, and visual aspects of its video advertising, resulting in a 25% increase in CTR, 15% in video completion rate, and gains in video viewability rate.
One of the world's fastest-growing furniture brands achieved an 8x increase in return on ad spend by using Taboola's data to rework the copy, and visual aspects of its ad creative. One large haircare brand received a 50% increase in CTR by using Taboola's copywriting expertise to improve a call to action for a recent campaign.